I came across this old snippet about Hitler by the New York Times, that talks about how prison made Hitler a wiser man, no longer to be feared and destined for a quiet life. With hindsight we can see they got it a little bit wrong.
But the parallels with Trump can't be ignored, demigod of extremists, conspiracy to overthrow the government.
It's also looking increasingly likely that Trump will go to prison. So will prison make Trump a wiser man who'll slink off to a quiet life mindful of the error of his ways? Or will it harden his beliefs and release a new Hell on earth?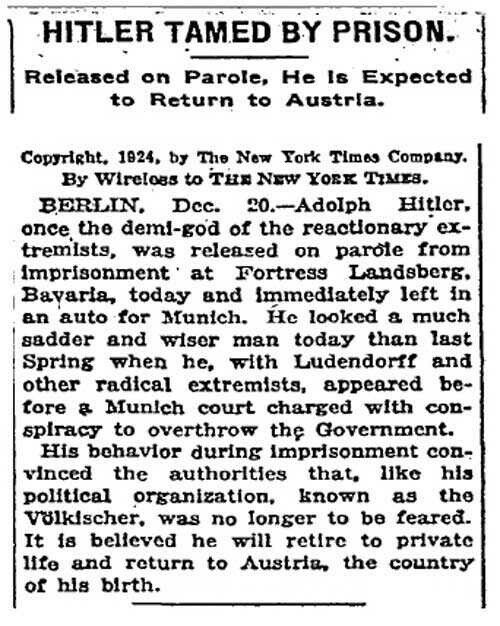 Updates: