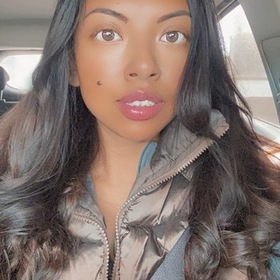 mooky06
Age

25

Followers

3.6K

Following

205
myTakes
MyReview: Airstream Cafe
Hello Gagers! Here I am (yet again :P) doing another MyReview for you all! WOOT WOOT! I'm extremely excited to be able to write up another one :)... Read More
Sugar Buns- Bakery Cafe
Hello Gagers! I'm sooo excited to share my first EVERRR MyReview with you all! I look forward to writing more of these for you guys while being on... Read More
9 ways to have Coffee (No cup required)! ;)
1. Coffee in a Coconut Shell https://www.instagram.com/p/BUsnzXgjcZr/ 2. Coffee in a Waffle Cone 3. Coffee in a Carrot (Carrot-Cino) 4. Coffee in an Avocado Shell 5. Coffee in an IPhone Box 6. Coffee in an Apple on top of a Pineapple Saucer 7. Coffee in a Bell Pepper 8. Coffee in a Tomato...
8 beverages to keep you warm and merry this Christmas!
Knowing me I would be happy with a cappuccino and a hot chocolate with marshmallows lol BUTTTT if you want to be adventurous, or trying to impress the family/friends with your creativity skills, or just happen to enjoy trying out new things in general, you have to give these 8 beverages a go! 1....
10 Hybrid or Wickedly Cool Foods We're ALL Missing Out On
NOTE- Do not read this MyTake if you're hungry :D Just giving you a heads up hehehe! 1. Pokeburgers When Pokemon Go was a phenomenon, a pop up burger shop in Sydney Australia (Down N'Out burgers) created Pokebugers in celebration of the app. 2. Sushi Donuts *Doughnut* It involves molded cooled...
10 of the Strangest Canned Foods You Can Buy
When it comes to food (especially food in cans) you'd think nothing out of the ordinary, diced tomatoes, fruit salad in syrup, tuna and so forth.. But nothing like these produce :O 1. Sweet Sue Canned whole chicken I wonder how they got the chicken in there :/ *scratches head* 2. Canned...
All things GOAT CHEESE!
Hello EVERYONE!!! :) I'm at it again hehe my love for Goats Cheese was founded over the weekend when I was having dinner at my sister's house. Maybe I had forgotten about its existence completely, or I haven't tried it (can't really remember) But I loved the creaminess and its subtleness taste...
Traditional Khmer Cuisines (Part II)
Hello everyone :) This is part two of myTakes about Traditional Khmer cuisines. First Part: Traditional Khmer (Cambodian) Cuisines This myTake will show casting some desserts that are very popular to eat in Cambodia :D!! A lot of the desserts consist of coconut milk/cream, palm sugar, sugar and...
Traditional Khmer (Cambodian) Cuisines
Hello all :) I just wanted to share a bit of my knowledge with you all. Down below will be a list of different Khmer cuisines, Cambodian people eat. As both of my parents are Cambodian, I grew up basically eating Khmer food in Australia for a good portion of my life. A lot of the food is cooked...
A Coffee Lovers' Guide to Coffee Heaven <3
Hello everyone! :) As you may all know my love for coffee is indescribable! No words can ever depict. It's literally a drink from the gods for me hehe I cannot start my morning without a good cup of coffee in my hands! It also helps me relax. The aroma the taste, it's all so comforting for me....
Celebrating Dark Chocolate! Why it's so good for you!
Hello peeps :) It's me yet again! I'm excited and ecstatic to be able to finally use this food and beverage topic! Love it! So I'm going to be kick starting it off with all things CHOCOLATEEE!!! Now when I say chocolate, i'm not talking about milk chocolate or white chocolate (no no no) I'm...
GaGs April fool's Prank: Mooky's Review!
1st of April? A day people anticipate, a day people loathe or just like any other normal day of the week for most.. the 1st of April on GaG surely wasn't a normal one at that! As most of you are very much aware, GaG played a clever trick on all of us! *Naughty GaG* ;) -Female Gag users profile...
Why I think GaG is falling apart?
I know I'm not the only one. We've had GaG users leave (or haven't logged into Gag since the update has happened), irrelevant update features, Administrations taking advantage of their position. WHAT IS HAPPENING TO GAG? Current Updates: Closed questions= YES! The most hated update that was...
Xper Points 70,646