How was your day, or how is it going so far?
Do you have a significant other? If so, what did you two do, or have planned, to celebrate Valentine's Day? Did you give/receive gifts?
Or... are you sad that you are alone today? Does it feel like a typical day?
Feel free to vent or ramble about your day! I'm interested to hear about it.
My day was pretty decent. It felt a lot like any other day, though. I'm not in a relationship or anything... but this past weekend, my crush complimented me on a necklace I was wearing, and so I wore it today. He doesn't go to my school but it still felt nice to wear it as a reminder of him. Simply wearing it kind of made my day, so I'm satisfied with my
Valentine's Day
. I also got a bunch of chocolates from family and friends, too, so that was nice :)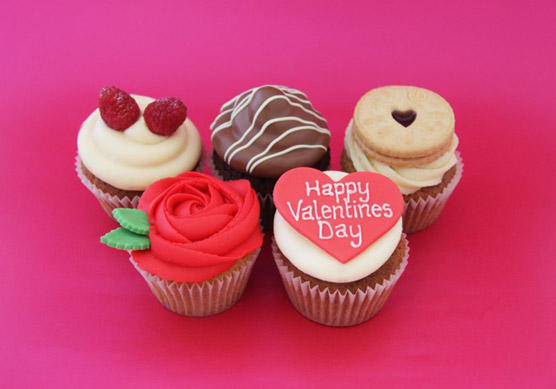 I had a wonderful day! :D

Don't even talk to me about Valentine's day.

I just want this day to be over. There's too much hype for this.
Select age and gender to cast your vote:
Updates:
---
Most Helpful Guy
The girl I have a crush on is also my best friend and I know she's not into me and she knows that I was into her a few months ago.
This semester I only have a class of 1 hour in common with her.
And that class was today. So I thought it would be a horrible day because I was going to sit next to her and 2 of my other friends (one of them knows about the fact that I have a crush on my best friend).

But my best friend was not is class (she gets really horrible migraine attacks), so after class I texted her asking how she was doing I talked to my other friends for an hour. I still had classes after that and they didn't.
I left for my programming class. As soon as I got outside of the building where my friends were, my best friend texted me back on how she was doing and then started texting me about other stuff that we usually talk about.

My laptop was busted and passed the repair center for my campus and decided to get it fixed because otherwise programming would go pretty bad,
I then went home because I didn't make it in time for class.
Why entire way back home my best friend was texting me.
As soon as I got home we continued texting.
Later she was sending me memes (as we do almost everyday).
We were sending stuff about something specific and we mostly look on the same site. So after a bit she was laughing with me because I was sending her memes that she had just seen, so my response was that she had more time because she didn't attend class. She responded with saying that she found the first meme and instantly send it to me while she was taking a bath. Of course I just got the image of her in the bath her face and hands sticking out of the foam.

So at that point I was thinking about her for the rest of the day. Later we started talking about a show we like. She would tell me how much she loves her favorite character and why he would be the perfect boyfriend (unfortunately everything she said about him was basically me but then good looking).

We went on talking about more random stuff and then she told me she was going to sleep so we just wished each other a good night as usual.

So needless to say, IT WAS HORRIBLE.
I'm trying to stop thinking about her as my crush and just as friends but she makes it really difficult.


Most Helpful Girl
I'm single but my day wasn't ideal. First I had to wake up before getting adequate sleep for school and then it was very cold and I had to wait around 20 minutes for my bus. Then after my 2 classes I had to spend an hour planning my presentation and the I had a bible study - we had so much pizza that they begged me to take them home with me so I carried this gigantic pizza box to the mall and there was no room in the bus so I had to work hard not to fall while carrying this gigantic pizza box, and drink and very packed bag. Then I realized my friend isn't as nice as I thought he was when he forgot to relay an important message I told him to send somebody else. Once I got to the terminal where I transfer buses - my pizza box fell on the ground and all the pizzas inside got dirty. I was thirsty so I went to the restaurant to buy coke and then I added other stuff into my coke like juice and stuff - the added sugar made me nauseous making me wonder if I had diabetes and then I waited between 25 - 50 minutes for the bus to get back home from the restaurant where I was drinking coke.