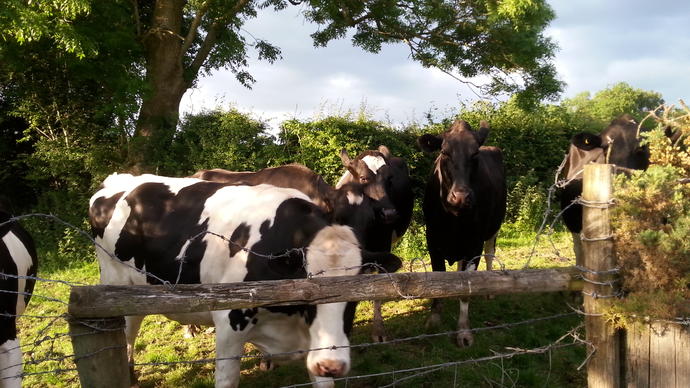 She used to be so hot and sexy at the beginning of the relationship but during the last three years she has chunked out big time and she used to buy her clothes at a size 6 in the petite section now she gets them in the obese aisle. She never misses a meal and always has seconds or thirds. We haven't had sex in months but for some reason thinks and has told everyone that I have ED when the real truth is that the thought of having sex with her grosses the hell out of me. I've started seeing her younger hotter teenage sister and want a the best way of getting rid of my current girlfriend so I can be officially in a relationship with her sister. Whats the best way?
Brutal honest- your too fat

Show her photos of how skinny she was in the past compared to now

Just move out while she's gone
Select age and gender to cast your vote:
Updates:
Just an update but I dumped fattie and am now wiyh her hot younger sister who unlike her sister is committed to keeping her figure.
---
Most Helpful Girl
Be an Honest John now here, dear, and lay it on the rlove line and tell her in a "Resperctful" not "Rude" way that she is not what you feel is someone you care as much for anymore, that you are losing interest Because... She doesn't seem to care about herself anymore.
I do believe though, if you loved her at the start with your heart, you should have Never let her get out of hand like you did. She may have had deep rooted issues as to why the hand to mouth and Now.. The relationship is flying south and it would take until the cows came home to get her back in the saddle again.
You do not love her unconditionally, I know this as well. She was this "Hot" thing a long time ago and when the spark went out and she got Stout... You heard cow bells with the skinny sibling who I feel is Not what you should be digging your claws and jaws into, this is an insult to your SO who is the sibling's sis and will only add Salt to the Insult in the end, my friend.
Good luck. xx
Most Helpful Guy
Let me tell you a real fact bro, it has been because you're not paying to her attention, needs; wants that's she's gaining fat day by day. My mom used to be very slim when she was young, now is kinda obese because my father is not paying attention to her! If you listen, be man in that 3 years relationship of course she's going to make up, be pretty, lose fat for you!