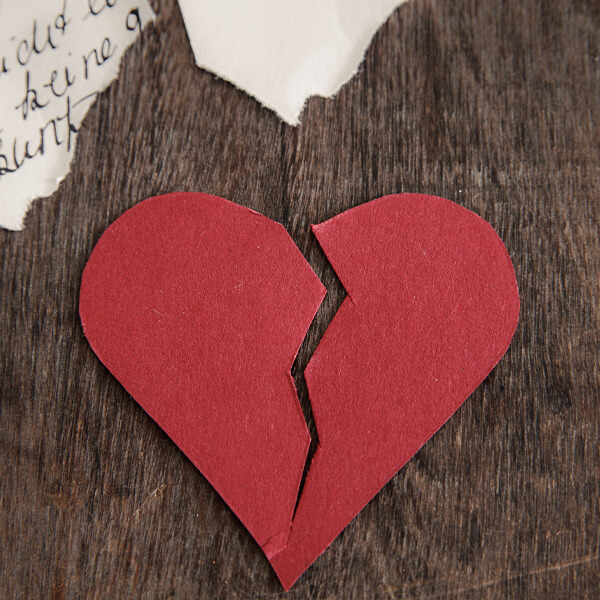 Break Up & Divorce
Want to know how to deal with a messy break up? Are you having issues after your divorce, or need help determining if you need one? Ask away!
Boyfriend broke up with me and I need advice?
My boyfriend broke up with me and we got back together a day later. He's mad I don't talk with his friends enough. I am a pretty quiet...

Why do I always end up dating players?
I know kind of a typical topic.. But I guess I'm going through a break up with who I thought was a nice guy (I'm in my 20's, I can...

Probably should not have done that?
Boyfriend broke up with me Sunday out of the blue , totally shocked me. Know they say you should not have contact for at least a month....

Should I text her?
It has been 6 months since she broke up with me. We haven't really talked since. We do work together. I feel like texting saying that I...

What am I doing wrong?
So basically I dated this chick for about 3 years, loved here every second of every day and sacrificed so much for her, even came home...

Does chemistry fade? (In your opinion)?
Curious... kinda sad to think it does but, starting to think it does tbh.

My now ex said he isn't ready for a relationship because of uni starting this fall. Is it me or is he really just not ready?
So my ex and I dated for about two months. We weren't "Facebook official" but were exclusively seeing each other and doing couple things...

Is it considered weird to take a younger guy to your gr10/homecoming dance?
So there's this guy that I've seen around a couple times but only properly met once and I asked him to my dance. He's cool, chilled,...
My ex of almost 2 years wants to be just friends, but still does relationship things?
My ex and I broke up 2 months ago, out of nowhere, he had just poured his heart out to me, and also proposed to me, in which I said yes,...

Do you think I have a chance of friendship with this girl?
So I got dumped three weeks ago. I'm 23 and I dated this college freshman, who was 19, for seven months. She has never been in a...

Have you been in an extremely mentally, emotionally, or physically abusive relationship?
Maybe you've had multiple. How has it effected you the most in general, long term, and in new relationships?

When someone breaks up with you, is it okay to seek closure? If yes, how would/have you go/gone about it? Or if not, why not?
When a relationship comes to a rather mutual end, is it okay for one of you to seek some closure? If you think it's okay to seek...

Inviting my ex's mom to my grad party?
I'm graduating two quarters early, so the fall semester will be my last one. I dated my ex all of sophomore year into early junior year....

How long after you break up with an ex can you date/be friends?
We broke up a year ago. He dropped out of school and pushed away most of his school friends. I know where he works. He's had drug...

Should I tell my dad?
Hello ! So, last month my mom said she wanted to divorce from my dad, So the divorce procedure started around late May/early June. But I...
Would you still give your ex another chance in relationship even if you dont want to be with them anymore?
would you still give your ex another chance in the relationship even if you dont want to be with them anymore? or just wanna be single?...