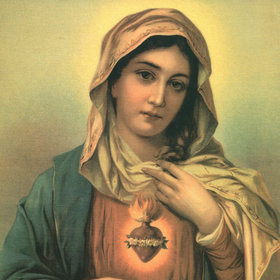 u
Relationship: Married
Works in: Other
The Second Week of Advent
"The Rosary is the book of the blind, where souls see and there enact the greatest drama of love the world has ever known; it is the book of the simple, which initiates them into mysteries and knowledge more satisfying than the education of other men; it is the book of the aged, whose eyes close upon the shadow of this world, and open on the substance of the next. The power of the Rosary is beyond description." – Archbishop Fulton Sheen

"The Rosary is a powerful weapon to put the demons to flight and to keep oneself from sin…If you desire peace in your hearts, in your homes, and in your country, assemble each evening to recite the Rosary. Let not even one day pass without saying it, no matter how burdened you may be with many cares and labors." – Pope Pius XI

I AM AN UBER MODERATOR AND I'M HERE TO HELP!
*************************
If you have observed violations of community guidelines...
- Please send me a link to the question.
- If it's a specific opinion or comment, please identify it or make it easy to find (key word or phrase, username, etc.). Especially if there are lots of opinions or comments to sort though.
- You may tag me in a comment or send me a private message.

I can also freeze accounts. If there is a frequent violator, if you're being harassed, or if the violation is serious enough, provide the screen name and the evidence I need (a DM, link to a question, an opinion or reply).

Lastly, I'm a practicing Catholic. If there is a person or situation which you would like me to remember in prayer, you may DM prayer requests to me.

ABOUT ME
*************************
I am a traditional Catholic man. I love the Traditional Latin Mass, the Rosary, and Eucharistic Adoration. No meat on Fridays!

I'm a husband and father.

I like grilling, watching movies, reading, smoking good cigars, and drinking good beer.

I work in logistics for an industrial coatings manufacturer.

And I hope to write and publish novels some day.
Xper Points 81,639
Moderation Success Rate
No. Superb Opinion