okay in most cases women want to keep in touch after break up
but WHY?
answer me damn it
why make the drama take longer
break ups means the end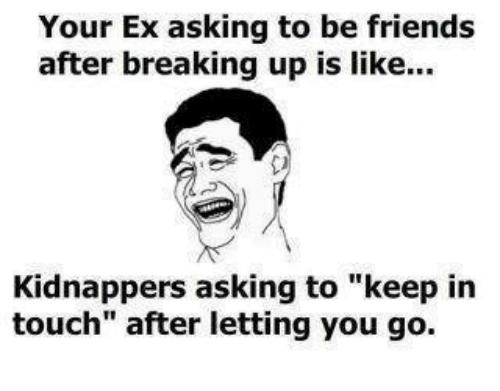 Updates:
---
Most Helpful Girl
there sure was a reason you were a couple right. and boy/girlfriends turn into best friends so i guess some girls (and boys too) want to stay in touch afterwards because even though they lost a romantic partner they might not want to lose a friend as well.
Most Helpful Guy
Because women's brains function on feeling and emotion. They have an emotional connection to you so they want to keep that connection.
Logically, as a guy thinks, it's over and done. It makes no sense to keep trying to communicate.

Just one of the many differences between men and women - the FI tries to tell us we're all the same. NOT!!