Long story short, I'm 19 and the guy who took my senior pictures is 31. We were really good friends, and started working together at a restaurant this past fall. Basically, we had a thing, people at work found out after he grabbed my butt in the middle of the dining room, spread stuff throughout the whole restaurant, management found out and told him that he had to end things with me if he was gonna take the promotion they offered him. He thinks I told everyone that we were together and about what we were doing, and after a lot of really bad fights, he told me we would take a break while we both worked there and that we'd talk about what happened when the timing was better. I quit after all the problems they put me through working there, what they told me was not the same thing they told him, and he never bothered to contact me after until I messaged him three weeks after he told me we'd talk. I tried so hard, explained everything to him and took the blame for everything. I told him I still feel the same way we did and would rather have something, rather than nothing, even if it doesn't turn in to anything. He basically told me he's over it and doesn't care bc of what he's heard.
He always told me we would see where things go, turned me on a lot of my guy friends, lied to me about a lot of things, and had no respect for me or my feelings in the end. Next thing I know, everyone was telling me that he's dating a girl with the same name as me and that she looks an awful lot like me. He spent almost three months on me and I couldn't get him to think about committing to anything. I don't understand why he couldn't just reason and listen to me in the end. This girl was a big slap in the face and I feel as though she's a better, more experienced version of me..
Megan:
Meaghan: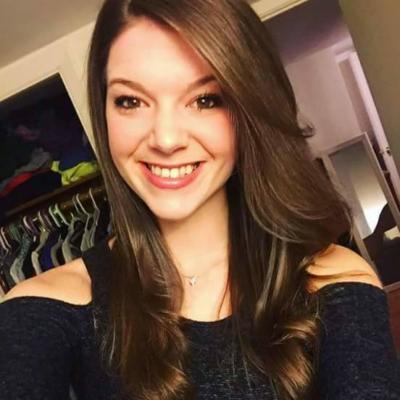 Updates:
To add, he used to be an alcoholic (still is one) and was very addicted to sex. However, he turned me on to that, which I was never like or really that in to, but he really opened me up and made me see life a lot different, not only in that aspect, but made me excited about life in general.
But it just keeps hitting me that he moved on. I didn't understand why he got to treat me like he did and she got all the good parts of him, with no repercussions. And he doesn't even care. I tried to be the best I could be to him and he honestly brought out the best in me for a long time. I don't understand how he just turned on me like he did. And I have to work w him.
I just don't understand what I did so wrong. Everything was fine til he refused to give me any benefit of the doubt.
---
Most Helpful Guy
Just wasn't the proper lock for his key things may have clicked but not in the way that unlocked the lock. And in a sense he sees better in you than you see in him and he figures pushing you away might just be enough to fix things. So he might figure its better if he's already gone. And that you can pick up where you were without him in mind.

In a sense what he is doing is the back story of Kelly Clarkson's Already Gone song.

https://www.youtube.com/watch?v=f0T3WAbU6tg
Most Helpful Girl
A 31 y/o who seeks out a younger inexperienced partner turns out to be immature? Shocker!
Seriously, just ignore stupid and pointless drama. It doesn't matter what he does. Go live and be happy. When you're 31 yourself you'll look back and realize how ridiculous he is.