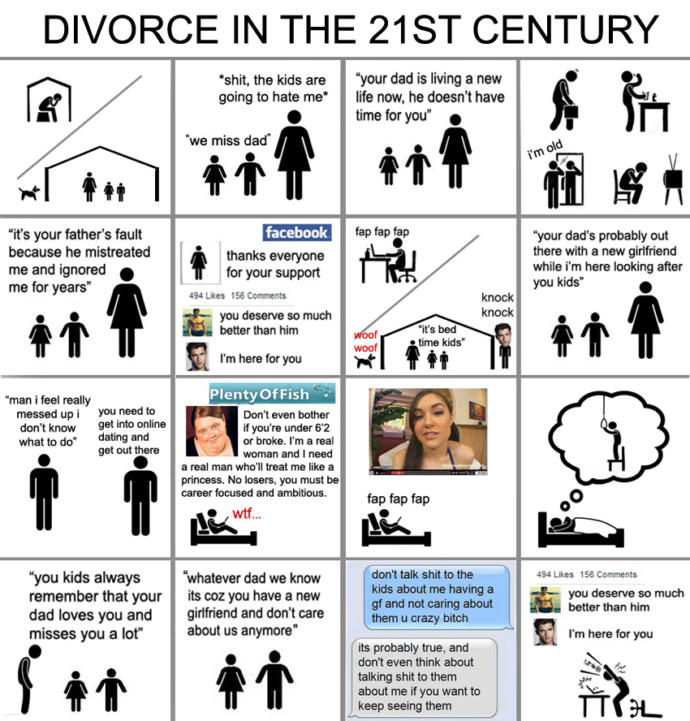 So Triggered how dare you say men are victims
Select age and gender to cast your vote:
Updates:
---
Most Helpful Girl
lol lost me at:
"i want marriage" "okay"
last time i've checked, men are frequently the ones who ask for marriage through proposals. the divorce one is probably accurate
Most Helpful Guy
One dude's bad experience does not equal an all encompassing truth.

The big heifer on POF demanding a tall jacked rich man is true, however.