Am attaching screenshots, take a look.
Why do people give up so easily, on relationship. ?
We been in relationship for 5 months. We used to talk on Skype for hours day/night and even initiated sex on Video/Call.
The first call of the day used to be her. She used to tell, that we can be perfect partners. She used to say lot Sweet.
At some point, i asked her for a meet. She lives on the other side of the world.
She should had told me before that she was interested phone/video sex.
Suddenly she got changed, she end the relationship with simple message and blocked me with out any reason.
She was 26 years old.
There are lot sick people online.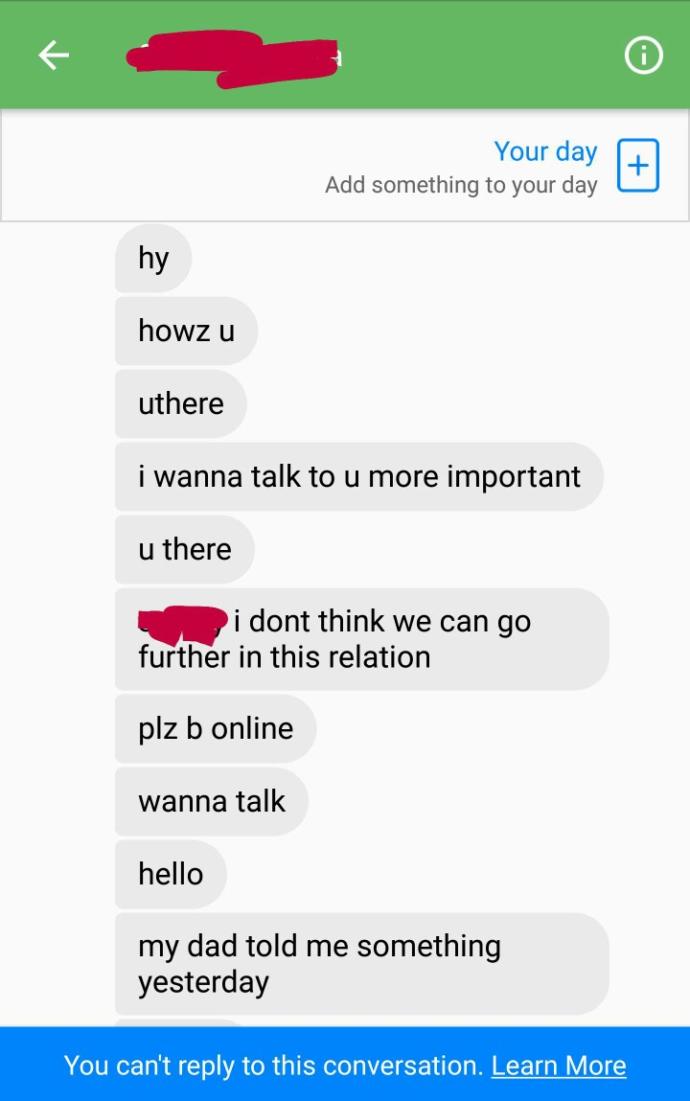 Updates: