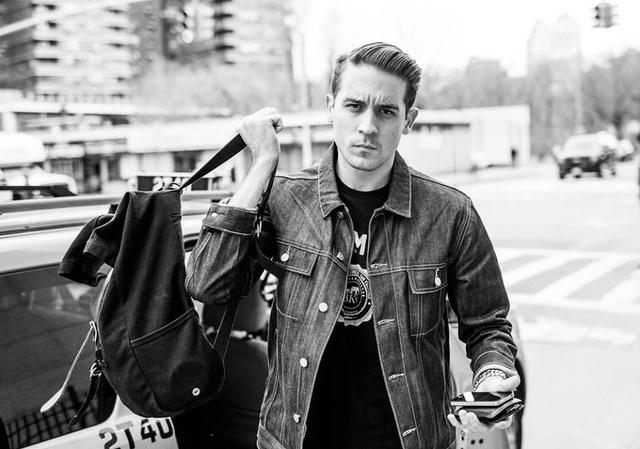 Updates:
---
I can see the appeal, but if I were a girl, he wouldn't be on my radar. He looks like he might be on the arrogant side plus that smoking is not cute.

Imagine running your hand through his hair. When you look at your hand afterwards there is going to be a lot of sticky grease...

I couldn't care less about the guy but I think you're hot

Give me enough pints, I might consider it.

I think he's good but I'm no woman

He looks pretty good, but he smokes.

He's reasonably attractive.

no he looks like a skinny kunt
sort of. I don't know. smoking isn't cool.

Noop... he looks like a weirdo and too cocky lol i don't like guys who act and look like this...

I like the first pick. I wouldn't date him but if check him out. He's pretty cute

He is hot but needs to not smoke. Smoking is really gross.

He lost points just for smoking. It's a no from me

Bit plain Jane for me, but I don't based guys solely for appearance but for addictions that's going to lose some grades!.

G-Eazy 💜 He's attractive. Smoking is a no though...

He's not really mt type...

No... looks like a douchbag

He's attractive but I dont think like SUPER attractive. He is good looking but not to stop and stare type good looking XD

Not really. He's alright in my opinion

he's alright but i will never date a smoker

I think he's alright, but not hot.

I don't like his hair cut and there's nothing really memorable about his face.

yes he is. i love that hair cut guys. :)
Click "Show More" for your mentions
Select as Most Helpful Opinion?
You cannot undo this action. The opinion owner is going to be notified and earn 7 XPER points.