here's a pic of the character. My friends think he looks gross n most of the times my preference in men is very different to them. For example i dun get the hype about George Clooney or Ryan Gostling. Honestly i think this guy or Jesse Pinkman from Breaking Bad are much better looking. Am i weird haha?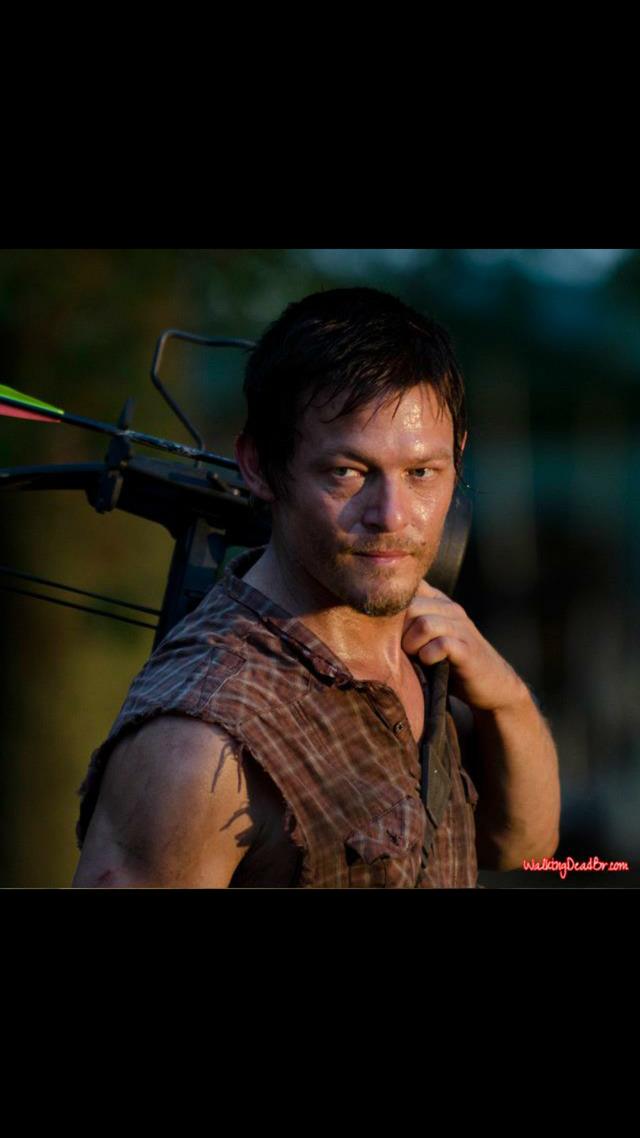 Updates:
---
Most Helpful Guy
Well considering Darryl can kill a tank with one grenade... I approve...

Plus it's not like he's just a 'bad boy'. He has the bad boy attitude, but he's actually a nice guy, cares about others, has family values, will search for a little girl far beyond what is rational, etc. So maybe that's what attracts you to him also. I know some girls who find him attractive.

And anyways, everyone is different. Even guys like different girls. I don't get the hype over latina girls, or even Asian girls, yet some guys drool over them. Sometimes I like the more eccentric and unique looking girls, but some prefer the more cookie cut thin ones with loads of make-up, while other's prefer larger/curvier girls, etc...
Most Helpful Girl
I think it's probably more the whole package,
Manly yet still kind hearted, and takes care of family without loosing morals. Plus most women love men who are slightly damaged and need extra love.

The other guys in most of their movies or tv they are the cool guys, who don't really do much but be cool.

I don't see any issue with you liking men with substance over just a pretty face... Sometimes too pretty and manicured