I get told I look a lot like him lol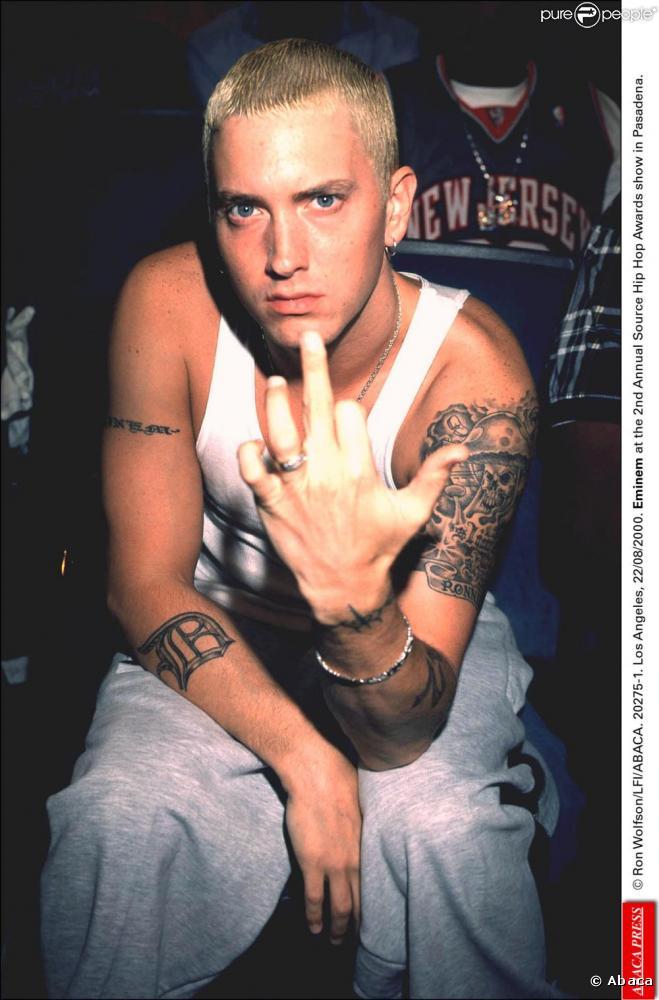 Updates:
---
Most Helpful Girl
What the hell are his fingers doing in that second picture. If he's throwing up his middle finger, ugh I hate when people do that in pictures.

I dunno if Eminem and I agree on a lot of issues, so no, I wouldn't date him if he didn't have the same values as me.