Why are teen girls better to date?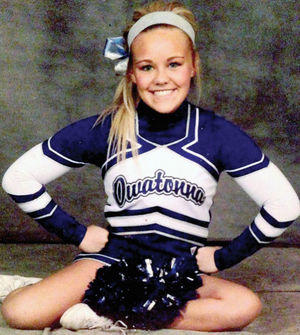 Updates:
---
Most Helpful Girl
most of them are
insecure, horny, easy and wild... what more could a boy want?
Why are they better? They're not independent, they can't support themselves financially (in most cases), many have no idea what they want to do with their lives after high school, they're immature, and they just don't have it together quite yet. Same for teenage boys. All that stuff comes with age and experience. I will assume you are basing this assumption solely off of appearance, gathering from the photographs you've provided. That being the case, how shallow...

They're only better to date if you're a paedophile.

Because your criteria are probably superficial.

Because to you? They're jail bait.

Cause I guess their brains and YOUR brain are at about the same level of development...

They have fewer expectations.

Probably because they are more willing and stupid and naive enough to do whatever it takes to make a guy happy and enhance their image instead of sticking to their guns and retaining their morals.

The body is in it's prime but the mind hasn't developed at all yet, sometimes it never does. Teen girls tend to be stupid, superficial and fickle, it's better to date them once they grow out of that, if they do.
Click "Show More" for your mentions
Select as Most Helpful Opinion?
You cannot undo this action. The opinion owner is going to be notified and earn 7 XPER points.