Started chatting to a girl on OKC, and bam a road block. This happens quite often and makes me wonder WTF. Am I unintentially saying something that freaks girls out, like seriously the what the fuck is going on?

Here is a shot of the conversation.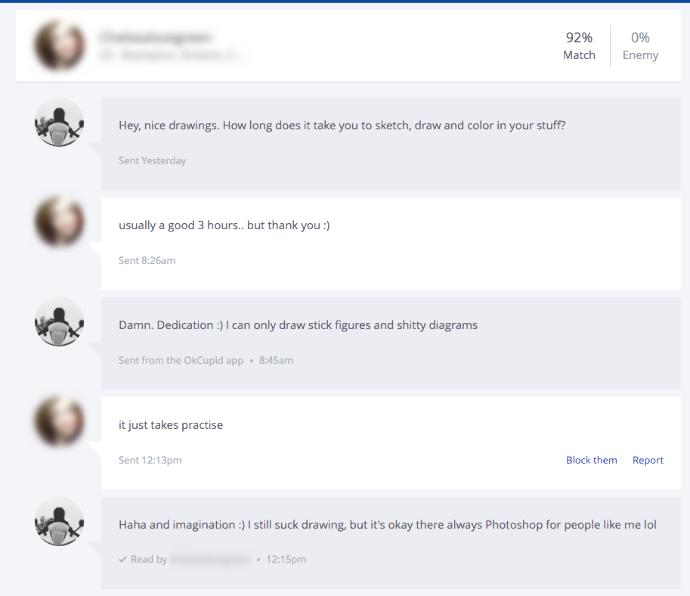 Updates:
---
Most Helpful Girl
Most Helpful Guy
I think you kind of said the same overall thing three times in a row, "You're an amazing artist" 3 different ways. It kinds of ends up killing the conversation.

It might help if you ask her questions like what mediums she likes, her favorite subjects to draw, etc. -- some questions that make her think a bit and realize you are genuinely interested in her artwork and not just flattering a pretty girl, e. g.

Or you could move the subject and make it more about her, and while you shouldn't talk about yourself too much, it helps to share some things about yourself here and there.