Many say otherwise, but I feel it becomes more superficial. Here is why.

When you fall in love the first time (likely in your teens), it didn't matter if the guy had a job, a fancy car, money, or an education. All that had to happen was that you found him attractive and he returned those feelings back. Some of the most intense, passionate, and memorable feelings occurred with your first love. It was spontaneous, youthful, free, and an important milestone of your past time. It was a time of innocence. A time of fun and exploring each other's feelings and bodies.

Next time you fall in love, it is not as new. You are a young adult at this point. You begin to guard yourself a little more. You don't give your heart as easily. You don't form as tight of a bond with that person. If he breaks up with you, sure you may feel a little sad but then you are like "eh". He is neither your first nor your last.

Then you start to form other expectations, like does he have a job, does he have money, can he provide financial security? The love is not as pure. You have been there, done that already.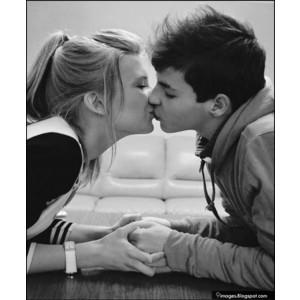 Research has shown that there is a 75 percent chance of reuniting with a love from your youth. Research has also shown that the bonds you form under age 25 are some of the strongest.

I mean doesn't it sound better to spend the rest of your life with someone you shared your youth and innocence with versus someone you didn't?
26%(23)28%(41)

Vote

32%(18)

46%(40)44%(64)

Vote

42%(24)

28%(24)28%(39)

Vote

26%(15)
Select a gender to cast your vote:
Updates:
---
Most Helpful Girl
This is hard to say. Sh*t happens everywhere, and it's impossible to generalise like this.
I think we don't become more superficial - we become more aware of reality, and how harsh it is, and what it means to survive in the real world.
In our youth, hopefully, our parents paid our rent and bills. Food was handed to us. Clothes were free Christmas presents. Our biggest worry was school.
Suddenly, you grow up, and rent is 1,500, bills are 400, not to mention taxes. You want kids, and you want them to go to a private school. You want to give them a better childhood than you had. This stuff isn't materialistic - It's survival, and maternal instinct.
But all your partner aspires in life is a minimum wage job. The stress builds. You see your future of that dream house you've always wanted becoming less and less likely to happen as the market changes and the rich get richer. Is wanting to achieve a dream materialistic?
You warn your partner that their low aspirations are tolerable, but you're worried it'll place strain on your relationship, because you want to keep them, because they're precious to you, but so are your dreams. So are you tired of buying 2nd hand clothes from Value Village, and Great Value canned food at Walmart. Just once you want to feel comfortable. Just once you want to wear a decent dress of your own to meet up with your friends, so you can stop feeling ashamed. Just once you want to stop counting the bills in your wallet to make sure you have enough cash before you go grocery shopping. Just once you want to go to a restaurant and eat steak and have people serve you.
But your partner doesn't see it. Then you realise they'd prefer the laziness of a minimum wage job, rather than go to school for 2 years and earn twice as much in a year. They'd rather be like that than make you comfortable, and it breaks your heart. They're not supporting you in your dreams when they're like that, right? Or are they supporting their own, and you should support them? Either way, the disparity is too much. Neither dream can be achieved without jeopardizing the other ones'.
Dreams change. People change. Sh*t happens. Life happens.
It doesn't become more superficial. You just become more realistic.
Most Helpful Guy
This is from a 35 year old man who has dated from 14 to present. Also have been married once. Yes, love becomes less intense and less special when you get older. Love is a business relationship from later 20s to the rest of your life.

In high school the prettiest girl went after the hottest guy. In real world the prettiest woman goes aftee the richest guy. That's why guys hate girls who change dating preferences in their late 20s to 40s. Guys are getting used for money.

There is no love at my age its All business and lifestyle security. You get nothing but used pussy and baggage at my age. Bullshit. That's why I use women because I know they are after my money and not me.