So I have a dinner date Saturday night and have idea what I should wear. We're going to Bravo Cuchina Italian Restaurant. Here's an idea of what it looks like on the inside.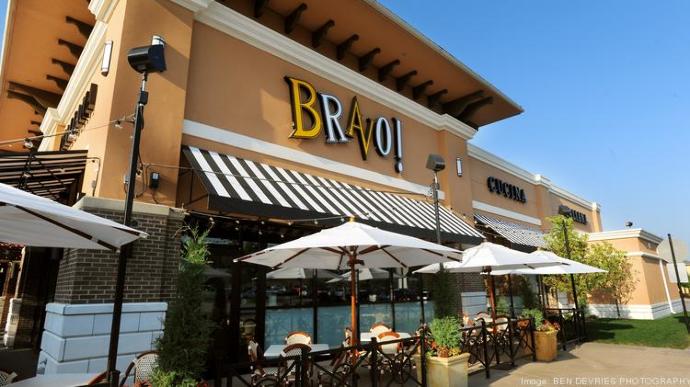 I'm a jeans and hoodie type girl, but I want to look feminine but not overdressed. I suck with fashion and make up and hair all that. Anyone have any suggestions as to what I could wear? My neighbor said she'd help with make up and hair, but most likely, my hair will be curly and down. My hair goes to my waist.

I'm also like average size. My dress size is a 12 my jeans can be an 8 or a 10 depending on where I get them if that gives you any idea as to what would fit me. I'm not uploading any photos of myself though due to my career and junk. That teacher life. Anyway, some pictures or suggestions would be nice.

Also, I don't really know how to walk in heels. Just FYI.
Updates:
---
Most Helpful Guy
Most Helpful Girl