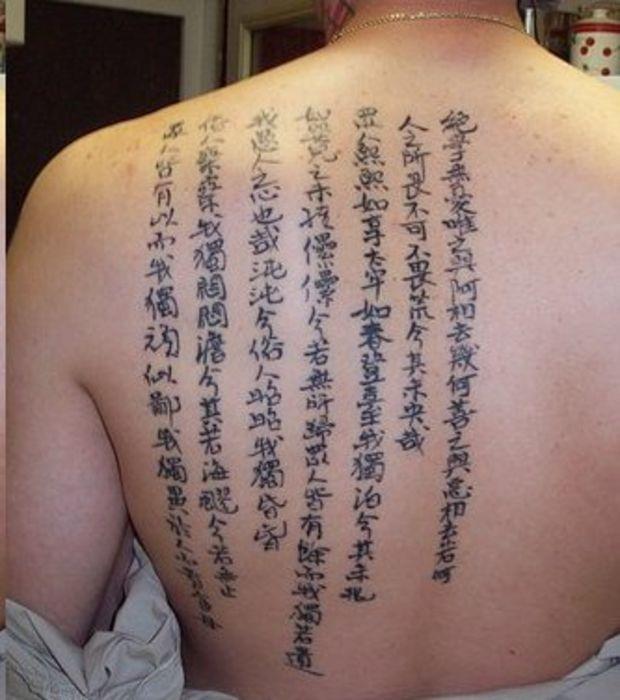 47%(7)31%(17)

Vote

25%(10)

53%(8)69%(38)

Vote

75%(30)
Select a gender to cast your vote:
Updates:
---
Most Helpful Girl
Answered this as if it was a man and honestly no. But there's not a lot you can do about it now if it's already tattooed on.

I think it's too large, means nothing to me, and possible means nothing to the person. I'm not a big fan of word tattoos - they normally come across corny. I mean, alright, live your life by it, but I don't think you need to have "a wish is a dream your heart makes" or some crap flowing along your love handles.