so i got a belly button piercing this morning and was wondering what you guys think... its a bad picture and im a little self conscious about my stomach but let me know what you think..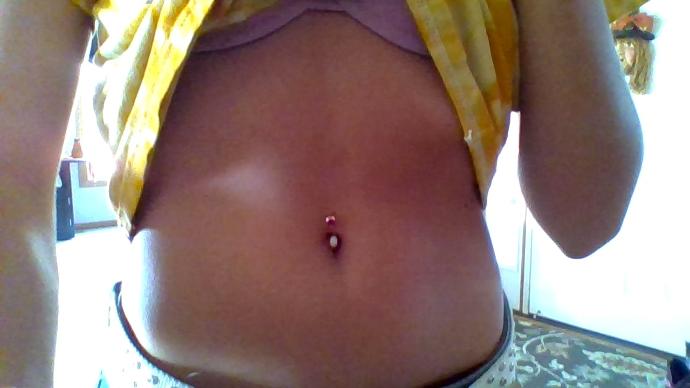 Updates:
---
Most Helpful Guy
I like them a lot. I think they add that little extra touch to your stomach area.

Unfortunately it's kinda hard to show them off in places other than the beach in most areas of the world.
Most Helpful Girl
it s weird cs my mum like them and say I should do one since my tummy is flat but I just find them vulgar overall.
I rarely found someone wearing it and liking it on him