I've been talking with this hottie for a couple of weeks now and we get along really well. We talked yesterday about good restaurants in our area and I just casually asked him if he wants to join me for dinner and he said yes. It will be our first real date together and I'm a bit nervous.

I have everything planned out but I have one question though. When the bill arrives should I insist on paying my half? Or should I let him pay everything (given of course that he offers but I'm pretty sure he will)?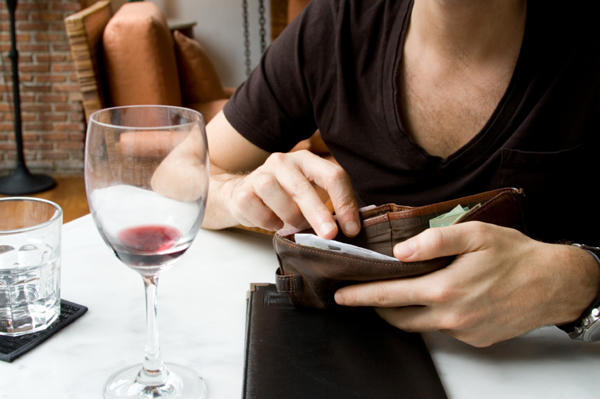 Updates:
---
Most Helpful Guy
You called him a hottie in your questions plus it was you that brought up the idea of going to a restaurant together so no doubt you'd like the date to increase your friendship with him. I say you should tell the waitress/waiter upfront at the table that you want to be given the bill. That'll take care of any awkwardness at the end. Now, if he should say "no no I'll take care of it or noo let me pay for my own then just let it be, but say "well thank you" right then if he says he wants to pay for both of you. Whoever pays the bill leaves a little obligation on the other person... like he/she owes the other one something. So by him paying for both, that little obligation is just fine with you because you probably just love going out to diner with him again and taking your turn at paying or even him paying again. If by chance he had said something like "no I'll get my own" then just let it be and smile like "ok that's fine." With your paying for both that's fine too because he'll thank you and be ready to pay next time should your relationship with him keep working out. Just don't worry about this, keep it light and move smoothly through the money part and make sure to smile a lot. Good luck and have fun!.
Most Helpful Girl
Given the common female logic of "who ever invites pays" you should at the very least offer to pay your half, given that you invited him out.