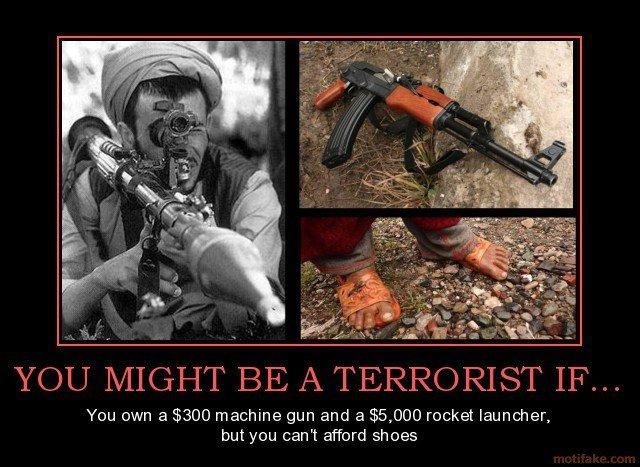 No because I love terrorists and hate America

I'm at college and think that terrorists can be dealt with by dialogue, hugs and by giving them green cards
Select age and gender to cast your vote:
Updates:
hero
1. a person who is admired for their courage, outstanding achievements, or noble qualities.
"a war hero" brave man, champion, man of courage, great man, man of the hour, conquering hero, victor, winner, conqueror, lionheart, warrior, paladin, knight, white hat; chevalier
"his father was a war hero"
star, idol, superstar, megastar, celebrity, celebutante, luminary, lion;
ideal, ideal man, paragon, exemplar, example, perfect example;knight in shining armour, knight on a white charger;
---
Most Helpful Girl
I wouldn't have a problem dating a soldier, but I couldn't be with someone who judges people based on where they're from. Not every muslim is a terrorist, people don't seem to understand that nowadays.
Most Helpful Guy
lol at the third poll option