Okay, so a simple question that (I presume) will not have simple responses. Do you think men should be wearing engagement rings to show that they are engaged, taken, etc?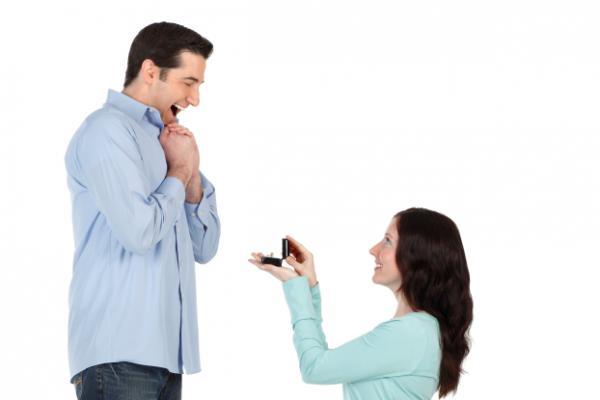 Yep! If he is engaged, people should know

36%(25)41%(51)

Vote

48%(26)

Nope! It's a tradition for women. We don't need to go messing with traditions

20%(14)18%(22)

Vote

15%(8)

Nope! That would just be more money for no good reason

20%(14)21%(26)

Vote

22%(12)

Nope! Then who would propose to who?

4%(3)6%(7)

Vote

7%(4)

Yep! Just another reason to buy something nice for someone we love

20%(14)14%(18)

Vote

8%(4)
Select age and gender to cast your vote:
Updates:
---
Most Helpful Girl
If it's something guys want, I'd be happy to make it a new tradition. We've already shaken up traditional gender roles in all kinds of ways, and I don't see any reason to draw the line at engagement rings. Most engagement rings look feminine, and the idea of seeing a diamond solitaire on a guy's finger doesn't necessarily appeal to me, but maybe the rings would be a different style. (Are there already engagement rings designed specifically for men? I don't know these things lol.) Bottom line, it would be nice for the guy to also show that he's engaged, and I have no problem with providing an engagement ring for him if it's something that would make him happy.
Most Helpful Guy
That picture looks so damn awkward to me... I'm more conservative than I thought!

I'm not into women proposing to men.