Here's what actually happens. This is a true and complete conversation between me and an extremely good looking guy who contacted me first.
I decided to respond in kind and see what happened.
Does he think he's so attractive that I should make all the effort? What is the point of this shit?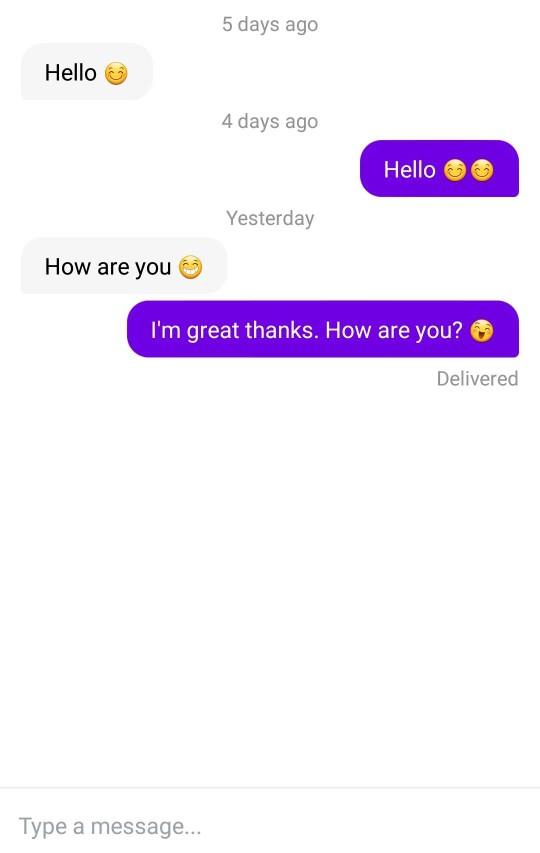 Updates:
---