Do You Feel That You Need A Romantic Love In Your Life To Make/Keep You Happy?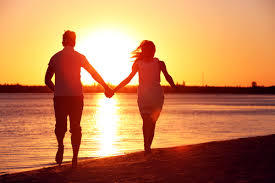 Updates:
---
What Girls & Guys Said
12
15
No, I've been pretty happy doing my own thing in all honesty whenever single, but it's always nicer to share it with someone too when you meet the right person.

nah im happy atm not to but i mean if it came along i wouldn't be apposed to it- it would be reall nice

I didn't used to but every now and then I feel there's a void that could only be filled by someone special

No. But I sure as hell want one. A deep primal desire leaves me yearning for love.. I've never had a girlfriend

No. But I would not be without one. Been that way for almost fifty years. I absolutely LOVE having a wife and partner. :)

No, I don't think it's necessary to have a romantic interest to be happy.

No, but it would be nice to not feel like everyone's second choice. Why is it so hard just to feel valued? I don't know how I even got to this point, honestly...

No it's not needed, but it could make it easier to be happy

Not really.
Happiness is something I chose to feel.

No. I've learned to be happy with myself, by myself

No I don't need it but it is always nice to have it.

I wouldn't know. I have always been single. Life is going good I think 🤷🏻‍♂️.

It does.. Love gives your sleep and waking up a purpose, i guess. 🍻

No but it's always in my head the fact I want someone to want me you know

no. i just need love in general not romantic.

Nahh but i use to think that

Not at all. I don't depend on others for happiness

No. It would be a nice experience, though.
Click "Show More" for your mentions
Select as Most Helpful Opinion?
You cannot undo this action. The opinion owner is going to be notified and earn 7 XPER points.