I have a secret talent (not so secret).
I taught myself self how to read and right in runes. Now I want to see if you can decode these lyrics. The title is written at the top but to prove you didn't cheat at the bottom is a little message you can post in your comment to prove you can decode.
I have given you you all the vowels, and four consonants.
Have fun!
(Also there is no C in the runic alphabet, so in the case that a word used C I use S in place)(I avoid words with CH sounds)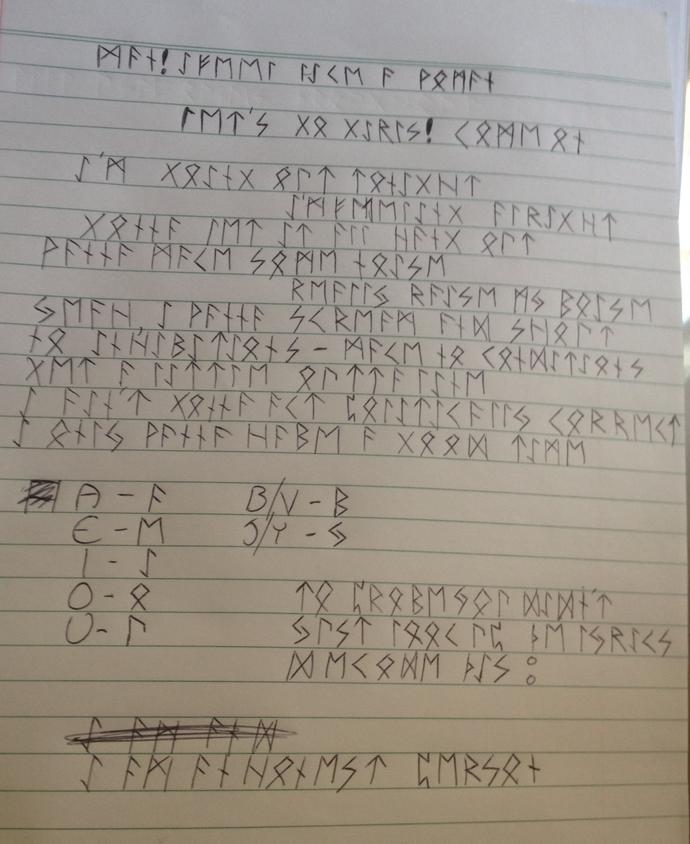 ---
Most Helpful Guy
Title: "Man! I Feel Like A Woman"

Lyrics:
Let's go girls! Come on.
I'm going out tonight
I'm feelin' alright
Gonna let it all hang out
Wanna make some noise
Really raise my voice
Yeah, I wanna scream and shout
No inhibitions-make no conditions
Get a little outta line
I ain't gonna act politically correct
I only wanna have a good time

Bottom Message: I am an honest person