I want to catch up on Game of Thrones, but I just watched the first episode and I'm already confused, Ugh!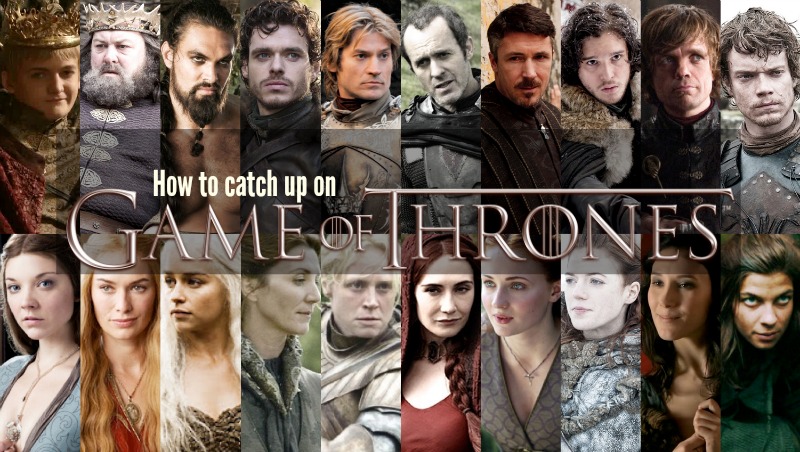 I feel like it is something I'd like, but it seems hard to follow.
How do I catch up on Game of Thrones?
Updates:
---
Most Helpful Guy
Watch the first season through. You'll miss/not understand 2/3 of what's going on (it IS complicated, but that's what makes it fantastic - it's an adventure story with layers of history and politics and schemes). Once you've watched the whole first season, start over, and this time through a TON more will make sense - you'll understand who the people are and why they're doing that they're doing.

That's one of the great things about the show (and the books): there are so many layers that you get enjoyment and learn new things with multiple readings/viewings.
Most Helpful Girl