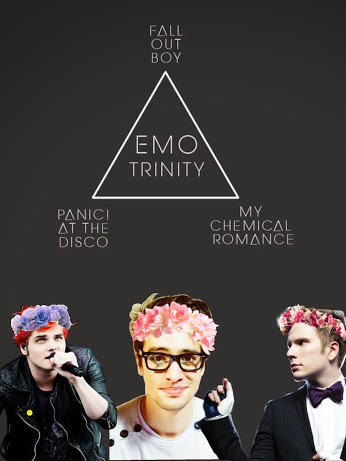 Updates:
---
Most Helpful Guy
Ahh, these were the kind of angsty bands I used to listen to. I actually still do get into My Chemical Romance phases every once in awhile (when I'm not on a metal phase).

As for Fall Out Boy, I thought the albums Take This To Your Grave, From Under The Cork Tree, and Infinity On High were solid. Folie a Deux was meh (some songs were alright). Everything after that transitioned to more so pop that I really didn't like.

As for Panic At The Disco, I like select songs. But a lot of their stuff isn't for me.
---
If we are going for angsty music with a bit of pop elements, I tend to go for bands like Taking Back Sunday, Blink 182, Dashboard Confessional... though I do like My Chemical Romance quite a bit.

My Chemical Romance had some nice punk elements and really unique ideas that made them pretty cool. By far they're my favorite out of the three. Cemetery Drive is probably my favorite song from them.
Most Helpful Girl
i like some panic at the disco songs but not the other two