Three movie scenes do.
1. In the movie Open Waters 2:Adrift, the man Dan uses his knife to place a footholder in the boat. He keeps his hands over it, slicing them open so the woman can climb up him to get to her child. That scene every time just hits me in the chest everytime.
Also this scene just REALLy affects me, I want to cry.
2. The scene where Kim is dancing in the "snow" Edward is creating for her using the ice sculpture. I LOVE it so much, it really impacts me.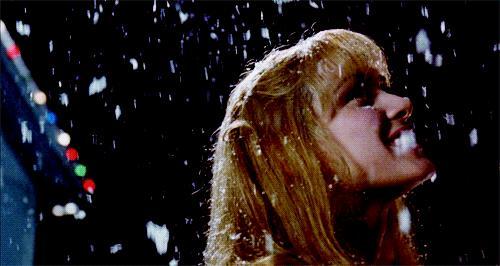 3. SPOILER:
The ending to "The Mist" where David shoots the 2 old people, his mistress and his young son. He gets out of the car for the creatures to kill him, only for the military to come save him and his agonizing scream just rips a hole in my heart.
For ME, those 3.5 scenes just give me such intense feelings, agony and sadness for the 1st and 3rd, love and beauty and freedom in the 2nd.
Updates:
---
Most Helpful Girl
Most Helpful Guy