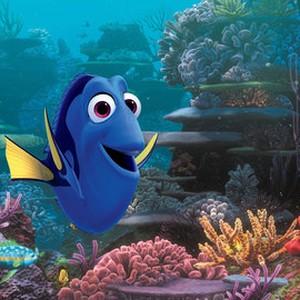 So Disney released 3 big animated movies this year that did well in the box office. :) Zootopia, Finding Dory and Moana. Out of these 3, which was your favorite?

i liked Zootopia the most out of the 3 because I liked the message behind it. It was a cute movie. I saw it with my nephew. :D
46%(22)45%(36)

Vote

44%(14)

27%(13)34%(27)

Vote

44%(14)

27%(13)21%(17)

Vote

12%(4)
Select a gender to cast your vote:
Updates:
---
Most Helpful Guy
Finding Dory, For me that was the first movie with those visuals... now they are all doing it like that
Most Helpful Girl
Zootopia, followed by Moana.
Zootopia covered a lot of really important messages that appeal and relate to a lot of what society is dealing with today, and those sorts of films definitely are a step in the right direction for Disney.
Moana was great as well, her parents didn't die which seems to be a recurring theme in Disney movies. It also didn't have too many songs (and surely won't have as nearly as many hits as Frozen did) but the music that was included was still great, and from what I understand, held some grain of tradition.

Finding Dory was mediocre, but it may have satisfied some die hard Nemo fans.