P. S. You can vote even if you've only seen one.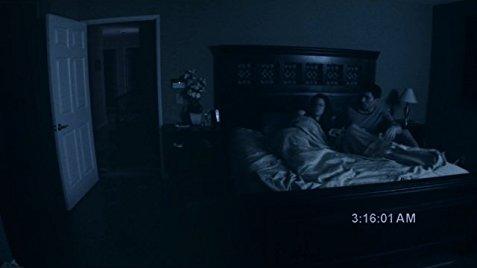 It's a well made piece of film art.

I haven't seen any of those.
Select age and gender to cast your vote:
Updates:
---
Most Helpful Guy
The first film is a great piece of horror and is really good at building suspense. It doesn't fall into the modern horror trap of showing too much, using too many jumpscares and having almost constant action. The wait for the horror is almost diabolical. The movie only really works though if you watch it alone in a dark room with high volume (preferably with headphones). Hearing the ambient noise really well is the key.

The rest of the series is ok, I guess... they're pretty much just money grab films..
Most Helpful Girl
I've only seen the first film. But it wasn't scary and a little bit ridiculous. And REALLY boring. Not to my liking at all. I usually get scared quite easily, but I don't think it succeeded in building the suspense and it didn't make me think there was something actually there. It just seemed like the characters were idiots.