This was the full length feature released in 1977 that merged three previously released Winnie the Pooh stories into one with an interlocking narrative connecting them all.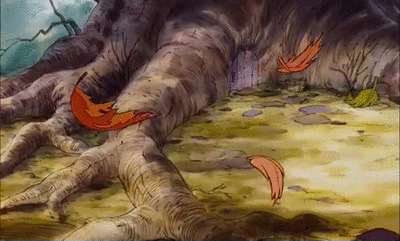 Results of previous poll:
Robin Hood: 3.8/5
Aristocats: 3.7/5
Jungle Book: 3.8/5
Sword in the Stone: 3.1/5
One Hundred and One Dalmatians: 3.5/5
Sleeping Beauty: 3.2/5
Lady and the Tramp: 3.5/5
Peter Pan: 3.6/5
Alice in Wonderland: 3.7/5
Cinderella: 3.2/5
Bambi: 3.6/5
Dumbo: 3.4/5
Fantasia: 3.4/5
Pinocchio: 3.1/5
Snow White and the Seven Dwarfs: 3.3/5
5/5 Best Disney Animated feature ever!

4/5 I love this movie a lot

I have never seen The Many Adventures of Winnie the Pooh
Select age and gender to cast your vote:
---
Most Helpful Girls
4/5
Who doesn't like Winnie the pooh.
"Tubby little tubby all stuffed with fluffies, Winnie the pooh "
I really enjoy a lot of Winnie the Pooh related things, the TV was good too :) I liked Tigger and Piglet the most <3
Most Helpful Guys
I hated gopher (I think I recall he was added to avoid using piglet, in the first part?) but other than that, I love this movie. Silly, cute, and harmless.
Winnie the Pooh was really only enjoyable to me as a young child. Above the age of 4 or 5 it really lost its appeal.