^^ David Spade as the Emperor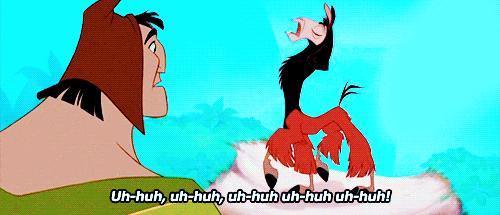 ^^ song by Sting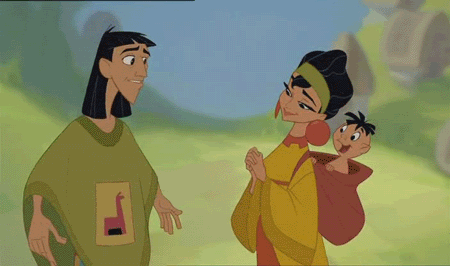 Results of previous poll:
Dinosaur: 2.4/5 <-- The lowest rated so far
Fantasia 2000: 3.1/5
Tarzan: 3.7/5
Mulan: 3.7/5
Hercules: 3.4/5
The Hunchback of Notre Dame: 3.6/5
Pocahontas: 3.3/5
The Lion King: 4.1/5
Aladdin: 4.3/5
Beauty and the Beast: 3.7/5
The Rescuers Down Under: 3.6/5
The Little Mermaid: 4/5
Oliver and Company: 4/5
The Great Mouse Detective: 3.6/5
The Black Cauldron: 3.6/5
The Fox and the Hound: 3.7/5
The Rescuers: 3.6/5
The Many Adventures of Winnie the Pooh: 3.7/5
Robin Hood: 3.8/5
Aristocats: 3.7/5
Jungle Book: 3.8/5
Sword in the Stone: 3.1/5
One Hundred and One Dalmatians: 3.5/5
Sleeping Beauty: 3.2/5
Lady and the Tramp: 3.5/5
Peter Pan: 3.6/5
Alice in Wonderland: 3.7/5
Cinderella: 3.2/5
Bambi: 3.6/5
Dumbo: 3.4/5
Fantasia: 3.4/5
Pinocchio: 3.1/5
Snow White and the Seven Dwarfs: 3.3/5
5/5 Best Disney Animated feature ever!

4/5 I love this movie a lot

I Have never seen The Emperor's New Groove
Select age and gender to cast your vote:
Updates:
---
Most Helpful Girl
Most Helpful Guy
Hahaha, that movie was totally awesome. xD My elder sister and I used to love it a lot. 😂
https://www.youtube.com/watch?v=km40jvV5lhM
They made a PS1 game based on it too. I had a lot of fun with it as well. I think it's safe to say that it was the best game based on a movie that I have ever played, and it was an all around quite well made game.