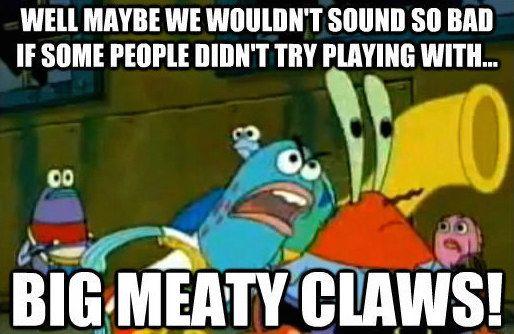 Updates:
---
Most Helpful Girls
"Once there was an ugly barnacle. He was so ugly that everyone died. The end."
Most Helpful Guys
Oh boy. So many to choose from.

"He poisoned our water supply, burned our crops, and delivered a plague unto our houses!"

*HE DID?*

"No! But are we just gonna stand around and wait until he does?"

Oh and "Soiled it", Wheres the leak ma'am? Finland!" And "Thank you Strangler... Uh I mean bodyguard".
The Inner Machinations of my Mind are an Enigma

- Patrick

*Imagines a carton of milk spilling*