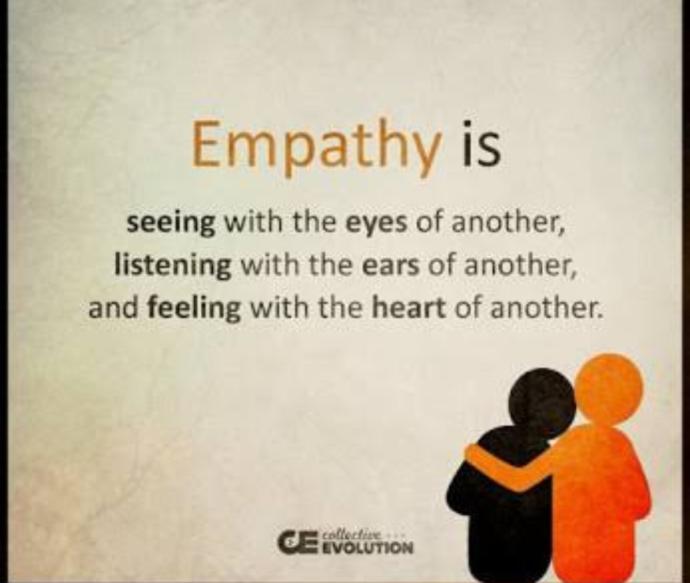 Honestly it's the only thing that's missing in my marriage but it would help me feel more supported by my husband.
Do men in general have a hard time with showing empathy?
I was raised by a very caring and loving dad, he was always the first to give me a hug if something was wrong.
Updates:
---
Most Helpful Guys
Don't think so unless a miracle happens with God.

People who lack empathy tend be psychologically damaged or crippled from childhood where they didn't get enough love and care when they needed most.

Once a person becomes a adult and been in a stage of lacking empathy for years probably begining as a teen then it's pretty much a done deal they will never have.
I fear people either have it or they don't... and if they don't, it depends on what's preventing it as to whether it can be changed.
I have had employees, for example, who have been called out for lacking empathy by co-workers. In the end I hired a coach and gave us all a course in the subject (among other things). The results were interesting - some of those who lacked empathy improved after the course, but others were entirely unaffected by it. More than that, they really didn't 'get' the section about empathy and just switched off during it.

Some people lack empathy because of a personality disorder (narcissism, typically), in which case nothing will shake them out of it. Others lack empathy subconsciously and just need a reminder now and then to show it more.

I hope your husband is in the latter category.
Most Helpful Girl
Yes it can. They might not actually feel it but they can portray and mimick the emotions that they're supposed to feel