Girls, what do you think of this outfit?
The whole outfit is on sale, should I get it? :)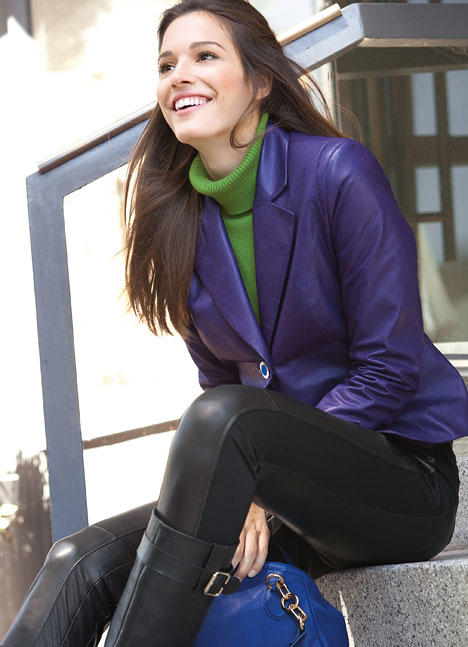 Updates:
---
I honestly don't like it at all. I hate turtle necks, the jacket is kinda mehh especially because it's shiny and the leather pants is alright if you have nice legs and the boots are a little too conservative for me. I think the outfit overall looks a little conservative and the colours don't really match in a good way.
But maybe that's just my taste.

I think you should get it. Except summers almost here and I'm not sure how cold it'll be outside but I've gotta say cuuuutttteeee

I like everything else except the purple jacket. Maybe if It was in a different color and not matched with a green shirt

Not a big fan of all those items together, but you can wear them separately and they'd look quite cute

I like the pants and boots

Not nice at all. Way too colorful and the colors dont go with eachother at all.

Eh, its cute, a wee bit retro. Reminds me of Daphne from Scooby Doo. If you have the look, go for it.

I like it. Its sexy and gives a strong female look.

The shirt and the blazer don't match, but I like the pieces

If you like it then sure, get it!
Click "Show More" for your mentions
Select as Most Helpful Opinion?
You cannot undo this action. The opinion owner is going to be notified and earn 7 XPER points.