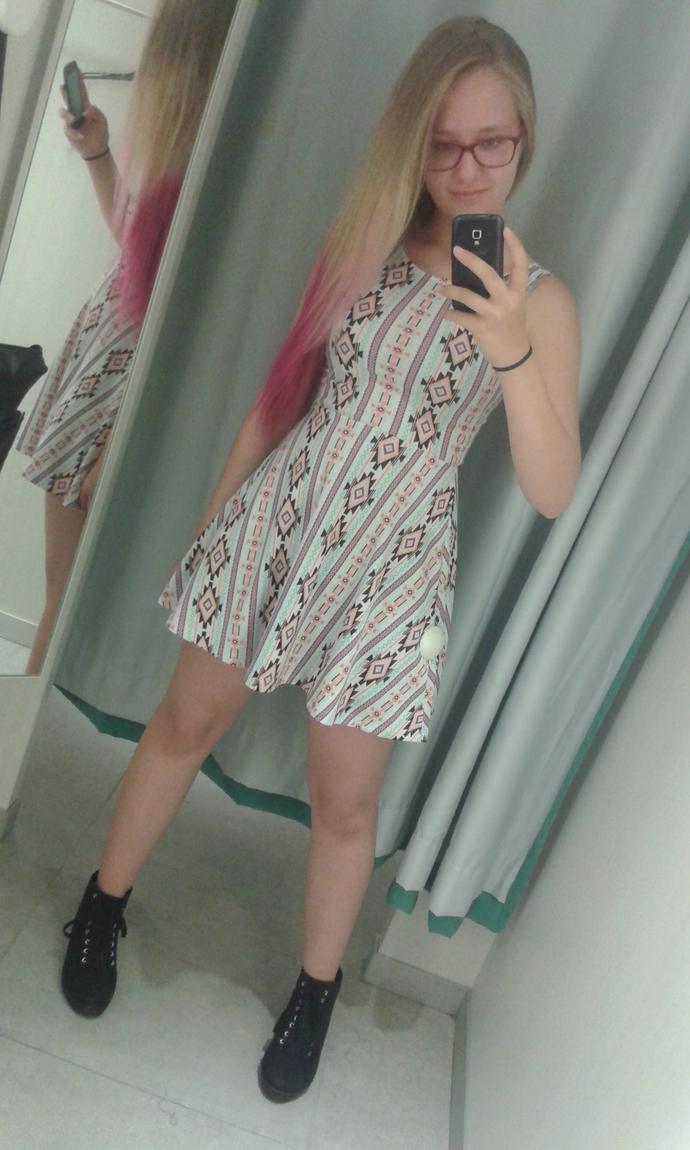 So, I've dyed my hair again since my last highlights were faiding. I bought that dress today from H&M (10€ only) but well anyway what do you think? (I gotta ask something or this should be myTake which I didn't wanna do...)
Updates:
@amanwalia now you'll find this
@RasmusAiken
Is this look better? And just as I said I was just trying those goth clothes on.
@TheFlak36 @FinnishShyGirl have ya seen this yet?
---