This crop top with the dark pink cami underneath and regular black pants.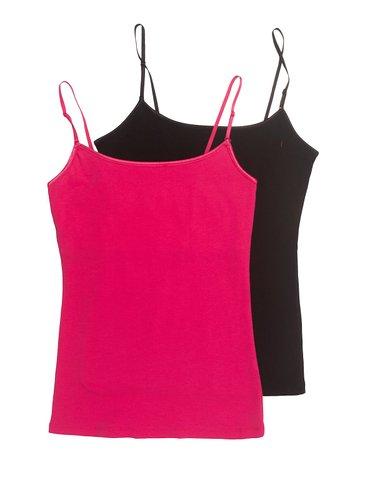 Updates:
Ik Ik but I don't live in a really " crop top" appropriate place with my belly showing.
---
Most Helpful Guy
Don't wear it unless your stomach is quite flat. Don't wear skinny jeans with it because it will add weight to your overall silhouette (I know i dare defy the skinny jeans everyone keeps forcing themselves to wear) it also gives of a very childish look if you wear skinny jeans the cut makes or breaks it. The outfit could be great with a thicker necklace too.
Most Helpful Girl
Try the crop top with one of those sweaters with buttons (sorry i literally just forgot what they were called lmao). Or just wear the cami. The cami under the croptop is gonna be weird af. Or try a cami that has a color close to skintone, like tan or light brown or something?