What do you think about this dress?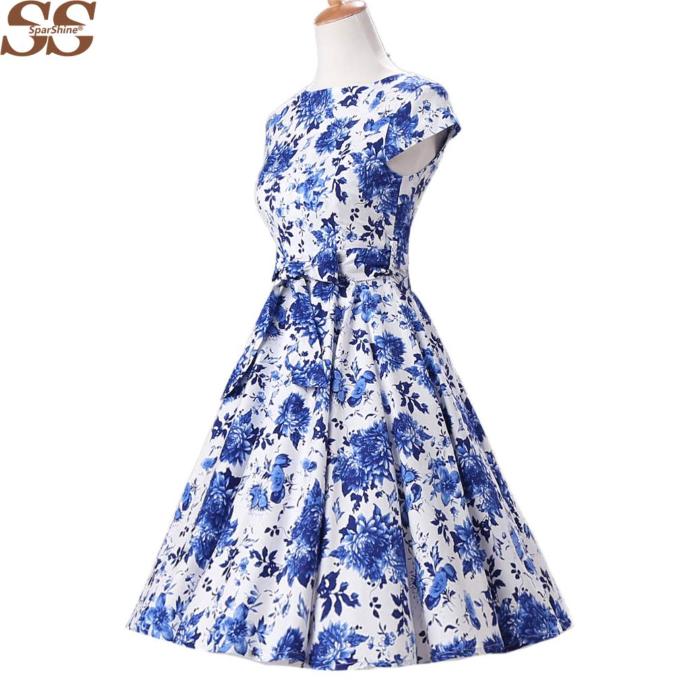 Updates:
---
Seems like more of a Spring and Summer dress but outside of that it's nice.

It looks like something a woman in her upper 40s or older would wear

Nice, but it is for spring time for sure.

It's elegant. I really like it.

Depends who is wearing it.

I'd like it more if it wasn't flower print

Seems cute. Bit childish but cute.

Ehhh ain't about those colours.

I would need to see your body first

Papa harambe is reminded of the 1950s

if you are ugly, a dress isn't going to help you.

my mother had a sofa in that exact print

i dislike a-line with a few exceptions

it's pretty nice but will take some serious layering for this time of year! A tight black turtleneck sweater underneath might actually work

I had one like that, though the sleeves were a little floatier. I loved it :)

It looks really pretty.
Reminds me of one of those vintage dresses.

Very classy and feminine paired with the right accessories it would look very elegant.

I like it would look beautiful with some white lace wedges

It look pretty and it has that gentle feeling about it, kinda makes you feel calm in some ways. :D

How cute! Very retro. Looks like something you'd see on Donna Reed or Audrey Hepburn.

Personally not my cup of tea, but it could look good on some girls

One of my friends has a similar dress and it looks really cute on her! She's tall and blonde.

I love it. It reminds me of spring and summer :)

That's cute but not fashion at all.

love it!! id wear something like this
Click "Show More" for your mentions
Select as Most Helpful Opinion?
You cannot undo this action. The opinion owner is going to be notified and earn 7 XPER points.