Or look im thinking of trying it what do you think?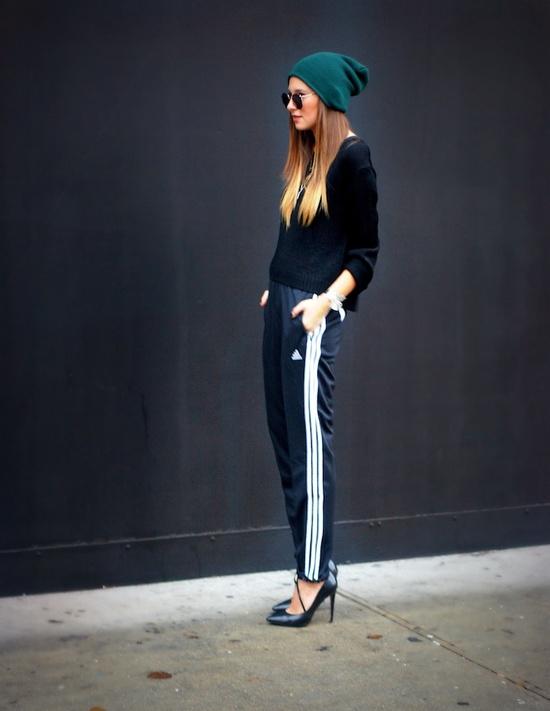 Updates:
I really like those pants
---
Most Helpful Guy
Most Helpful Girl
I remember Lua Perez used to always pair joggin pants with heels but she rocked it. It honestly gives me a headache when I see a girl wearing this, it reminds me of those sneakers wedges... awful, just awful.