What do you think of this outfit?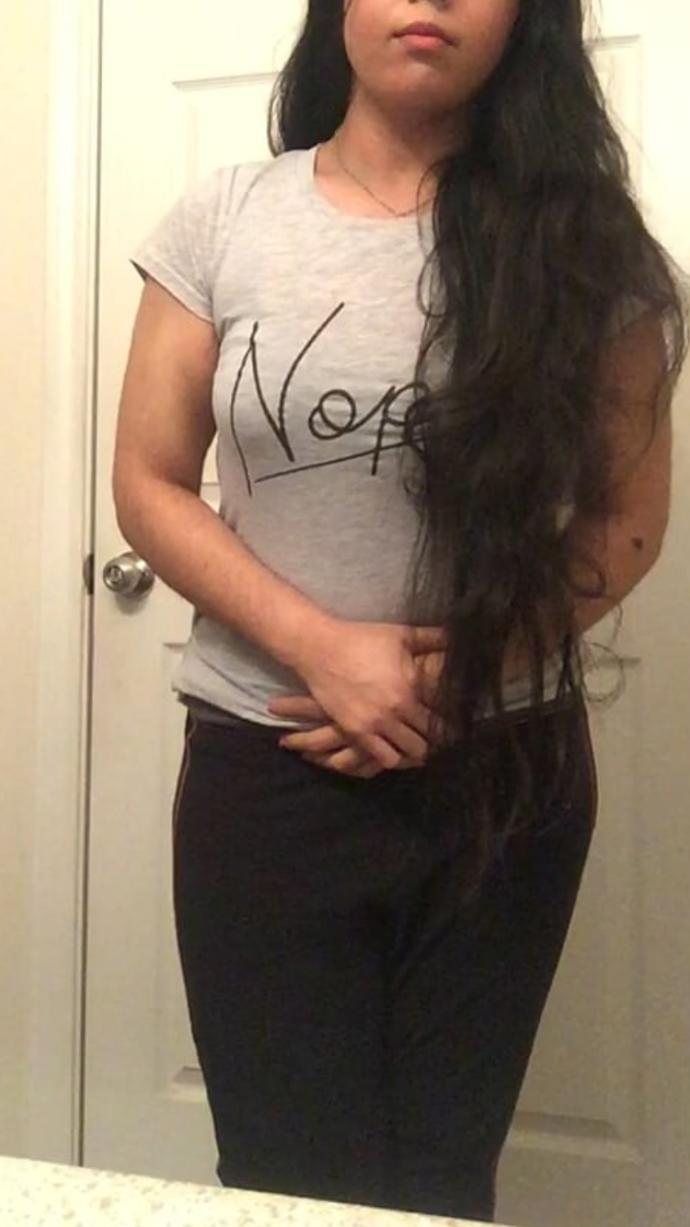 Updates:
Opps meant to ask in how do I look
---
shirt loos good! but the pants aren't really anything special haha :p its good for just staying at home or something very casual? I think if you wore tighter pants, and not really sweats, it would make the whole look better :) hope that helps! happy to go into detail in chat if youd like :p

It looks good and fashionable.

Wow you look great :-P ;) :-D

You look fantastic. Love your beautiful long hair!

Just fine. Nothing wrong at all

How you doing😍😍😍
Jk
It look like a regular outfit nothing fancy. not sexy or cute just regular

What about it, it's just another casual outfit

I like it
Do you be lifting thoooooooo

Not bad. It's nice but Don't find anything special in this outfit..

Would be sexy if you showed your face

You look good in that outfit.

Not bad, just a bit bland

Looks cute and hot as well
I think your hair and yourself look great, but I'm not loving the outfit. Honestly

It looks fine. But I'm more jealous of your hair! Dang, girl! 👍

It's a shirt and pants. Black pants at that. You can't go wrong.

t-shirts are pretty bland to be honest, do you have like a hoodie or something a bit more in style?

It looks very chill and comfortable

You look nice & comfortable, more of a basic chill at home kinda fit. Besides that your hair is beautiful.
Click "Show More" for your mentions
Select as Most Helpful Opinion?
You cannot undo this action. The opinion owner is going to be notified and earn 7 XPER points.