Piercings for guys: Love 'em or hate 'em?
What do you think about piercings on guys? If you like them, where/what kinds? If not, why not?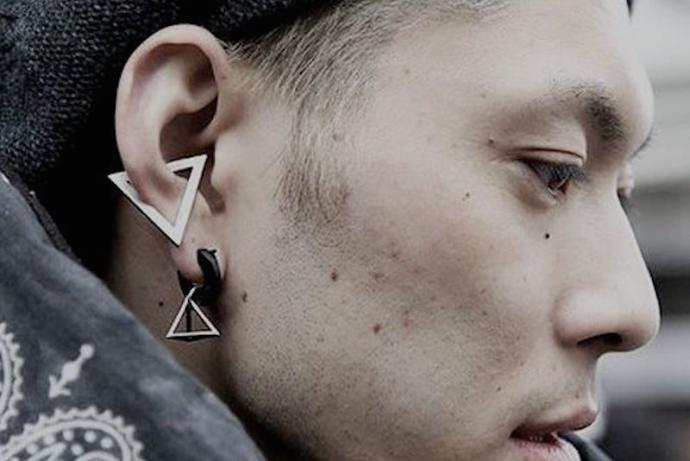 Updates:
---
I really like eyebrow piercings in particular. any kind of unusual piercings (ex. dimples) are not for me, however. I think it's most attractive when guys are confident in their appearance, so if they like piercings and they go for it I'll more often than not find that attractive.

It really depends on the guys style I think. If he's all preppy & shit even an ear piercing will look ridiculous but on most alternative looking guys I think piercings can look cute. I still prefer them on women tho.

Depends if it suits him, but I do like a nose piercing on a guy... a stud more than a ring...

Certain piercings look good on different people.. My opinion some people have a look for it some don't.

I generally love any piercing on a guy, I just think they look cool

If they make him look good then yes please! If they make him look gay, no way.

I love them. But it too depends on where. I like multiple ear piercings a lot

I don't mind unless there is too much or are in places like tongue - I think it doesn't look good and is kinda unhygienic.

I like them if they're not too in your face. Love tattoos on guys 😍

Yeah, Like 1 On The Eyebrow Or Cartilage Of Their Ear But The Nose & Earlobe I Dunno Bout Dat Lol

Depends on how many,
And what kind of earings he prefers

I don't care about them. Kind of a turnoff to be honest. t

I like em but not too big ones

I don't really like them tbh

Ear piercings are fine (just not plugs)

Hate them. They just look sloppy

If they want piercings, they can have piercings.

on the ear yes... nose eyes... fuck off

I love it when a white guy has a little, diamond stud in just one ear. It's so rare, it makes me melt.

Click "Show More" for your mentions
Select as Most Helpful Opinion?
You cannot undo this action. The opinion owner is going to be notified and earn 7 XPER points.