I have always wanted to be a model. I'm only 15 right now and I'm 5"5, I have long skinny legs and I have a unique face/facial structure. I'm going through a pimple stage right now but that's just puberty...
I have blue eyes and freckles, I've had braces so I have straight teeth, I have naturally curly, long and VERY thick brown hair with blonde highlights and I'm just really interested in modelling. Any tips for me or observations about how I look?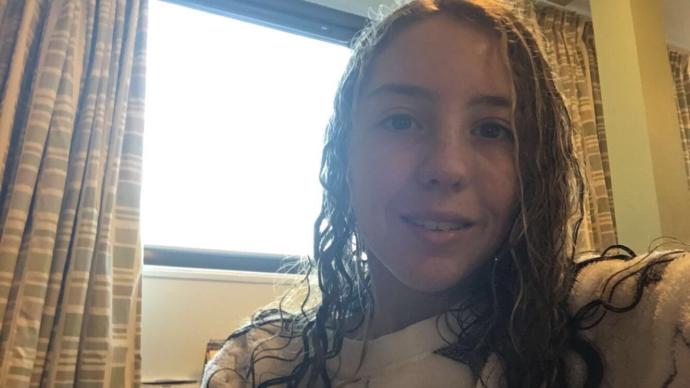 Updates:
---
Most Helpful Guy
You're still young, so it's a possibility you gets taller with time. To become a high fashion runway model you've to be 175 cm or a bit taller by the Western standards. Only in some places in Asia the height requirement is 166 cm because of the average height is shorter there. Not every model jobs have height requirement and it's really depending on which model type you wants to become.

When it comes to rest of your physical appearance you looks very ordinary and have a common face. But how you looks now isn't how you would look like when you're an adult. Looks are constantly changing and adults looks different than what they did when they were children and teenagers. Both height, facial features, body builds and everything else is changing with age. I recommend you to wait becoming a model to you becomes an adult; 18 years old or older because it's a very tough job with much competition, strict requirement and pressure.

I don't think there's any specific requirement to become a teenager or a child model. When it comes to adult models it's depending. A casual commercial model for everyday situations (E. g. casual coffee, furniture, bank etc. commercials) looking ordinary is fine and the only requirement is some acting skills. When it comes to high fashion runway model being 175 cm tall for females or a bit taller, symmetrical face, square/angular face and being slim is common requirement.

To become a model for beauty products like makeup, perfume etc. having a classical beautiful face is often a requirement. Some companies just lets a random person become one, using a load of makeup and photoshop, but other wants the model to be beautiful in real life too.

We've different models type like fashion, glamour, catalog, commercial, fitness etc. models. So you should do some research about the different model types before deciding what you wants to work as.
Most Helpful Girl
I don't think you'll be tall enough... most models are 5'10-6'+ and most girls stop growing by 16 so you have at least 5 inches to grow in the next year or so.

Of course, don't let that stop you. Look up agencies in your area and make sure they're legitimate.