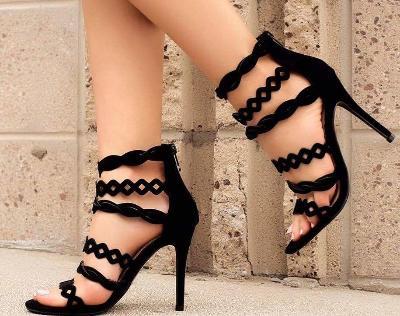 Updates:
Well who commented that don't wear heels I will post some sneakers and flats next time 😊
Do you have any of them in your wardrobe?
4d
Thanks for the comments
---
Most Helpful Girls
I like the black patent open toe heels, paired with a pencil skirt and lace panty hose.
The black stiletto heels (2) and the pink sandals (5).