I just recently got these from L'Amour Des Pieds. I have not found a more comfortable pair of heels. They are really expensive at $220.00 how ever they are real leather and sheepskin lining. What do you think about the way they look on and off my feet? As always thank you in advance for your response. And again any rude or hateful comments will be reported. Don't like what you see you can still be polite.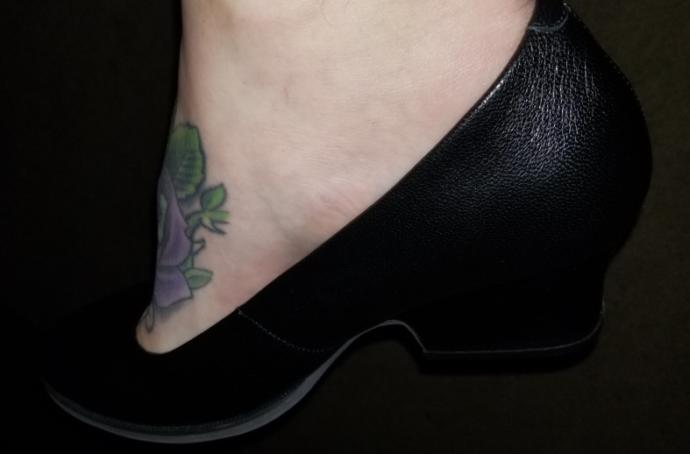 Updates:
To the ladies that answered this question. Would you date a guy that wears heels once in a while?
---
Most Helpful Girl
I personally wouldn't, just not my style. I like open toe heels that are a bit more glam.
Most Helpful Guy
I just don't get why those demand that price. I can do a quick search on `mazon and find pretty much the same thing for $20 - $40.

In any event I'm an 11 wide so I'm not wearing any of em. :)