So another question about my night out on the 23rd November :) I'll be wearing the dress I'm wearing in the picture help, I was initially going to wear the red heels, but I'm tempted to wear red boots instead to keep my feet warm.
Would this look silly?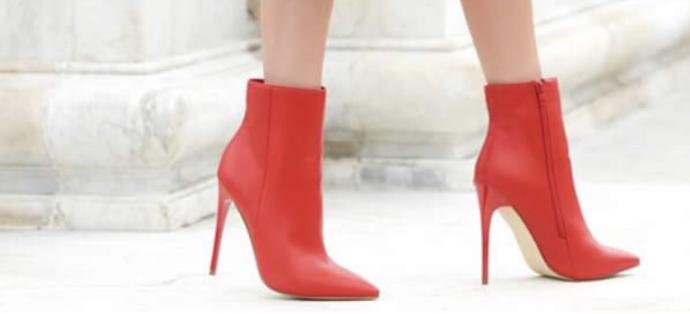 Updates:
---
Most Helpful Guys
I don't think the boots will work with the dress, I can't picture it. The heels look good.
I think the boots because heels can be hard to walk in. I hope it goes nice. No you won't look silly.
Most Helpful Girl
I liked the first picture, the shoes looked really cute. But whichever is comfortable, don't wear something that'll kill your feet. The last thing you want is to go to a dance with feet that ache. And if your worried about your feet being cold, then do whatever makes you comfortable. Worry about yourself girl, the boots won't look silly :) they'll look sensible