Sometimes it's fun to dress on the cusp of tacky~~ I don't know why lol and not often 😛
anyhow originally this was meant as a house dress bc it was 1$. This morning I put the dress on after my shower until I found something to wear. Then decided it's comfortable... This month I'm wearing Loose things that easily accommodate my monitor. The army vest has pockets I can fit both my monitor and phone into, so it's very convenient.
Anyhow I know it's a few sizes too big so I look kinda pippy long stocking had a mid life crisis but I'm not sure it isn't kind of cool.. I'll let you guys judge.
Disclaimer : I'm not asking if it's ok to wear it. I'm wearing it. Just curious if this looks cool - awkward or just awkward. It's working for what I need so I'm not concerned. Just " curious" 😊😊👋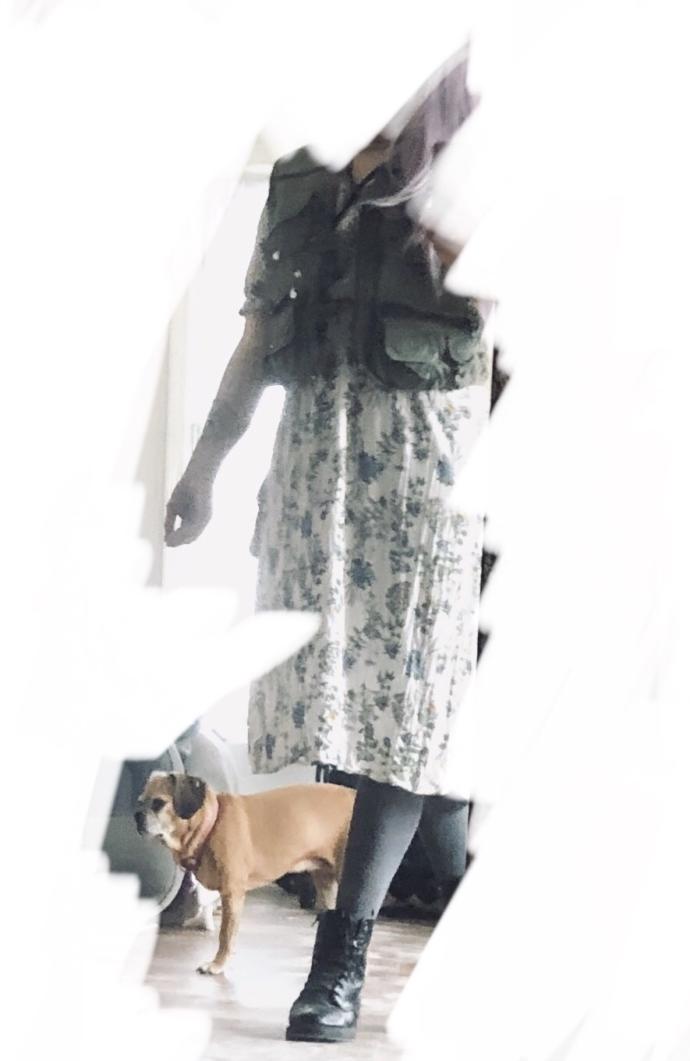 Select age and gender to cast your vote:
Updates: