So a long time ago, a man-person told me that he would often say the first thing that came to mind when approaching and talking to a woman.
Recently, I was bored and decided to follow up on a loose end in my messages.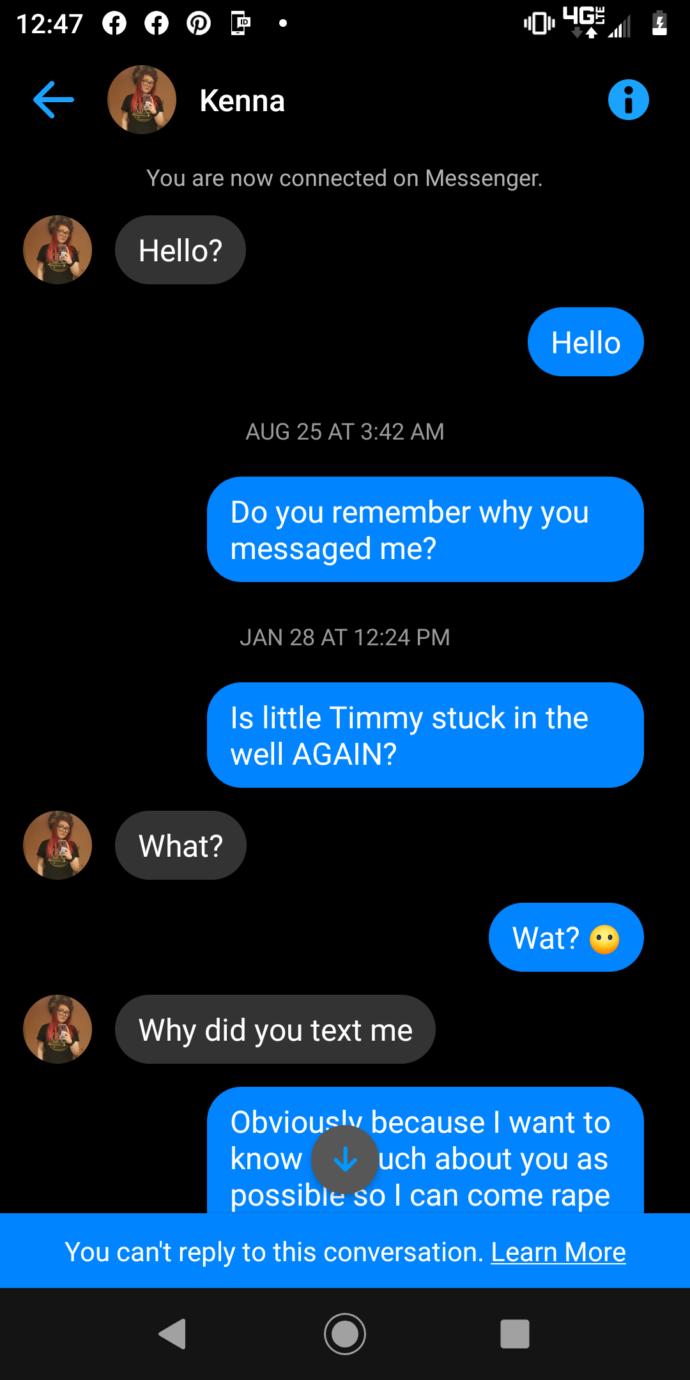 I'd say it went extremely well!
Sooner or later she'll realize what I hunk I actually am and add come crawling right back.
So a great big THANK YOU to this individual, who shall remain anonymous, for giving me the BEST pickup advice ever. I'll be sure to make further use of it! ☺️
Updates:
1 y
I love love LOVE how one of the most common things people tell men to do is not care a whole lot about whether or not they actually manage to get the girl.

But when this attitude is put into practice, people loose their fucking minds! 🤣🤣🤣

Put your money where your mouth is, the lot of you.