Move out Unicorn Frappuccino because Starbucks has two new Frappuccino flavours in townnnnnn!!!
WELCOME DRAGON FRAPPUCCINO!!
AND MERMAID FRAPPUCCINO!!
(the only difference is the blue drizzled sauce)
:O oooo lol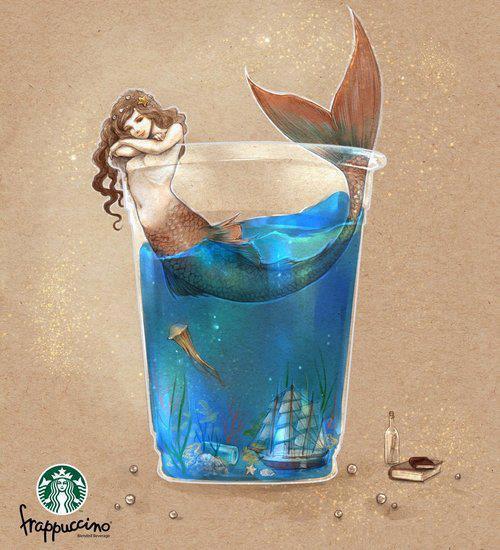 hehe kidding! It's really this
So what you say? Want one? None? or BOTH?
Starbucks been fapping so hard lately.. they need to stop with the fapping and stick with what they good at! Coffeeeee :D
Updates:
---
Most Helpful Guy
I have a feeling the wacky names and colors may be a ploy to create free social media advertising for starbucks. It's pretty smart. The next one will be zombie coffee or a pot of Lepre joe 🍀

Did you hear about the $400 dirt jeans?
www.scmp.com/.../nordstrom-sells-us425-workwear-jeans-coated-fake
Sounds like the same thing to me.
Most Helpful Girl