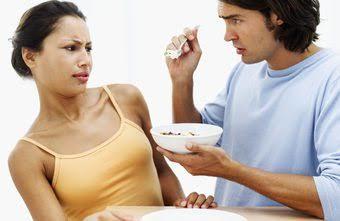 Are there foods that you hated when you were younger but now enjoy? Why do you think your tastes changed?
Are there foods you won't eat now? Do you think there's a chance you'll ever change your mind and enjoy them?
Updates:
---
Most Helpful Girl
I used to hate nuts of any kind, to the point where I wouldn't tolerate them in chocolate, whole or otherwise. Meaning, I totally disliked Nutella (blasphemy, I know).
Nowadays, peanut butter is one of my favourite foods. I've done a 180 with nuts and chocolate, in that I love snacking on nuts, but can't stand plain chocolate.

Chewy gummy candies were one food I loved as a kid, but I don't find them appetizing anymore. They taste like sweetened rubber to me.
Most Helpful Guy
Beets. I use to hate them but they aren't so bad. Although I recently found out that ALL beets raised in the US are genetically modified so I refuse to knowingly eat GMO foods.