Pineapple on Pizza or Nah?
An argument that will never end😂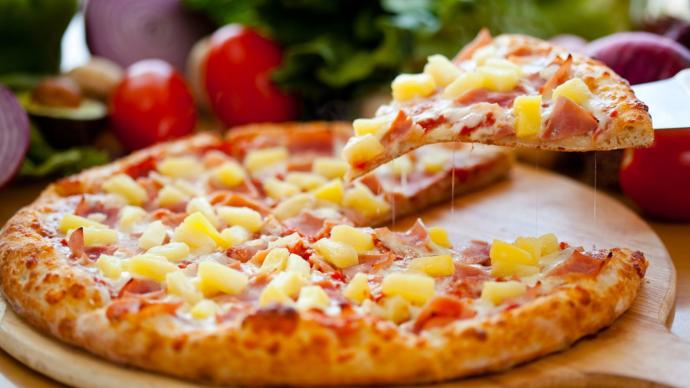 Updates:
---
What Girls & Guys Said
14
22
That's disgusting. Absolutely appalling. Pizza is savory, spicy, and hearty. Pineapple is sweet and fruity and acidic. Pineapple should be mixed with vanilla, not sauce and cheese. I can make a wonderful pizza with my own dough and homemade sauce and grated fresh mozzarella. Where in that combination does pineapple fit in? In the trash!

No. Its horrible.

Fruit should never be on pizza, especially pineapple, neither should olives they are nasty.

It should only be meat on pizza with cheese and BBQ base and stuffed crust.

And veg toppings for the people who eat veg that can't accept the way pizza is meant for its meaty toppings instead...

I prefer pizza on my pineapple 😛


There is nothing wrong with it and anyone who can't handle it has insecurities about their gender. This is true because I say so.

As a poor university student i wouldn't say no to pineapple on pizza. But it wouldn't be my first choice if i had to pick.

Pineapple on pizza is soo good.
I don't get why people don't like it.

That is disgusting. Who would put pineapple on their pizza?

No, that stuff is just wrong. Why do so many people on here like this?

I dont need that kind of negativity in my life rn gtfo.

I actually thought the concept sounded nasty, but when i tried it, it tasted really good.

Pineapple should be banned on pizza.

I rather have pineapple on the side

hold the meats. yummy pina on pizza.

I've never tried it, but it sounds so wrong.

Yes i like Pineapple on my pizza.

I love pineapple on pizza

that's my second favorite pizza besides pepperoni

While stoned it tastes amazing, otherwise; hell no
Click "Show More" for your mentions
Select as Most Helpful Opinion?
You cannot undo this action. The opinion owner is going to be notified and earn 7 XPER points.